the new member of the family

by
nips


Meet our little Nugget! He weighs all of 2.9 pounds.

Rough going for starters after the lost of our big mama, as well as not used to all that puppy power. When Amber was born it was 2 o'clock feedings with a baby bottle when Deedee was too exhausted and then she would fall asleep with me.She also had mama to keep her busy. This little guy is a live wire. So far Amber is not too thrilled with him unless he's sleeping.

He reminds of us of our Scooby with the way he runs laps around the room.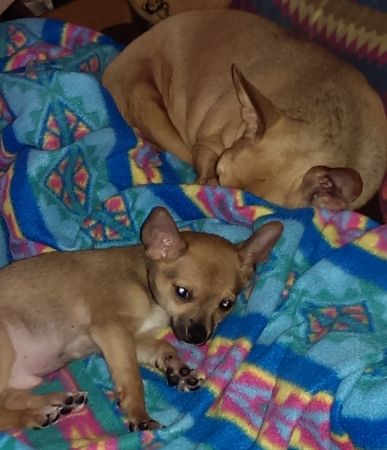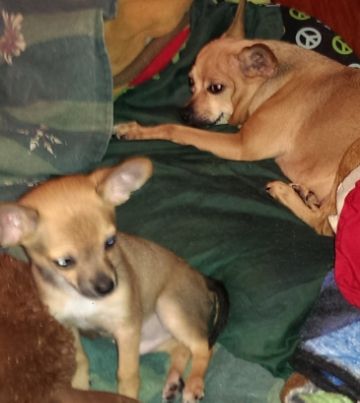 Amber is always watching him.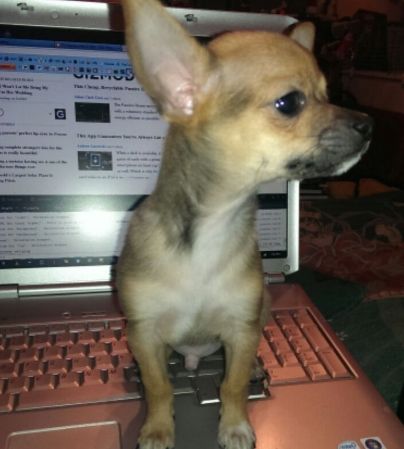 Amber is finally warming up to him. They were playing together for the first time. Nug met Woody too . The little man made it to 3 lbs.

His last visit he was 4.0 lbs. Do they even make a leash in that size?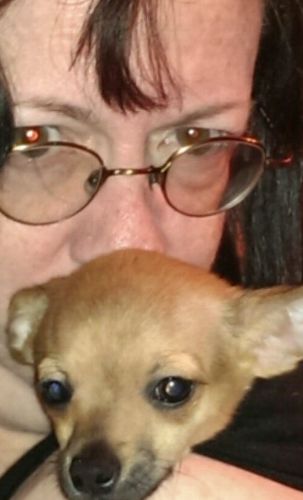 Planning to dress him as a chicken McNugget for Halloween


with cousin Woody





Here he is pretending to be good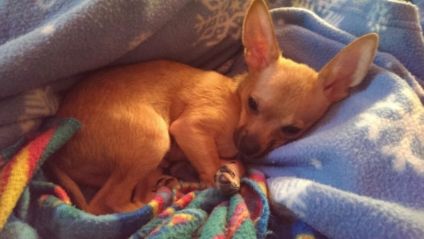 He has made it up to 6 pounds. He makes me laugh. Just like a baby he is discovering new things.

He just had his first turkey. Little man is 12 lbs. now. Christmas should be interesting. He was chewing up my Grinch.





All pages by nips
Page last updated: Nov 29 2014


---
REAL VAMPIRES LOVE VAMPIRE RAVE
Vampire Rave is a member of
Page generated in 0.0537 seconds.