See this thread for more information and to volunteer.
Present thread: Editors Page.
Past Thread info: Editors: WANTED




"Put it before them briefly so they will read it, clearly so they will appreciate it, picturesquely so they will remember it and, above all, accurately so they will be guided by its light."
~ Joseph Pulitzer

"He who does not understand your silence will probably not understand your words."
~ Elbert Hubbard quo

"Writing is a socially acceptable form of schizophrenia."
~ E. L. Doctorow

---


The Editor's List is a group of Dark Network members who have volunteered to help other members with some editing work on articles, thread topics and profiles. These members may assist you if you need help; proof-reading, writing an article, forming a profile description, constructing a thread topic or a little advice on coding. Not all editors are familiar nor are willing to edit everything you may need but their preferences are mentioned within their individual statements below.

Please read their statements and choose the appropriate editor for your particular project.
---
The Daily Planet
Meet the Editoral staff:
Drakontion -
My field of expertise is in writing and editing and I will freely admit to lovin' mah grammar. I have edited two books and numerous stories and essays, and been a beta for several shipping sites. I have basic HTML and CSS knowledge, so I can probably make things look a little prettier for you, but can't manage earth shattering page changes. I can also edit in US English, if that is your preference ;) Please feel free to message me if you have a story or member article you would like edited before putting it up on the Rave, or if you want to polish your profile or Coven page. Thanks :)
To message this Editor for help, click HERE

Fizbop -
I've been a member of Vampire Rave for almost five years. I have some knowledge in html, design, and images. I will do my best to help whomever needs it as always. In my five years I have been an Acolyte Twice. Due to going to college for Game Design and Development I haven't sought another acolyte job. I'll do my best to help anyone with any issues if it's within my realm to do so. I'm also a Coven Master and a Sire. Though my time is limited I'll help whomever I can in the time that I do have. Thank you for your time.
To message this Editor for help, click HERE

GalFriday -
Living up to my moniker I was originally brought to VR to create a few coven pages and edit others for my fiance. Once I dipped my feet in these murky waters I was hooked and soon after utterly submerged myself. I have been lurking around ever since. I am here to help clean up and organize translated profiles or other entries, help with general coding for profiles, simple coven pages or other posts or entries. I am a wealth of suggestions for prose and profile writing and am quite adept at instructional writing (especially helpful for clear, concise coven pages). I am just as apt to hand out advice as red-squiggly free submissions.
To message this Editor for help, click HERE

hellsreaper -
My name is Cody and I've been on vampirerave for almost two years. I love to use word and I can make custom stamps or protection signs. I enjoy making custom graphics so that's probably what I'm best at. I don't know code so I would choose another editor for that.
To message this Editor for help, click HERE

MsSanguinarius -
I have been a member of VR since Jan. 2005 and I am an assistant house master. I am quite experienced in profile coding/html. If there's anyone who needs assistance, I am here for them. I work in the IT field and have a degree in computers, so I definitely have a computer background. With my knowledge I have assisted many members with creating profiles on VR. I am online often. I am also a mentor and my mentorship has many pupils. I am available to assist with editing, polls, articles and database submissions.
To message this Editor for help, click HERE

Spiritwalker -
Hi everyone, I have been on VR for a little over a year now and enjoy working with CSS coding (still learning the new layouts). I can offer feed back on articles, papers, and other works of writings. I can also work on graphics. I am usually online everyday due to my school work but if I can be of help feel free to message. Be patient with me and I will answer your message as soon as I can. Peace, love, and Light.
To message this Editor for help, click HERE

BrandyWine -
Hello, I'm here to help to the best of my ability!
I am in college right now to be an English teacher.
I love to read, write, and edit materials.
I don't know any foreign languages that a bit to much for me.
I know a bit about CSS and HTML coding.
I've helped numerous members here on the Rave with their profiles. I actually rather enjoy editing codes, and helping one to understand what they mean and what they change.
I'm almost always online so I will be able to assist you in a reasonable amount of time. Thank you.
To message this Editor for help, click HERE

---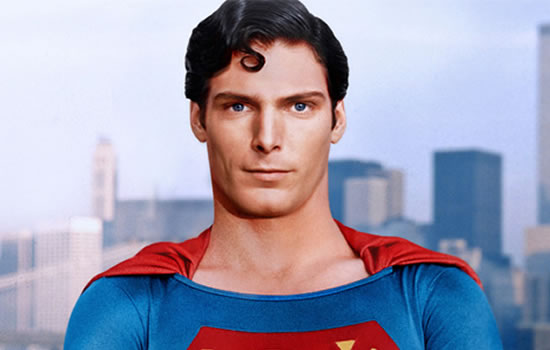 ---
Editors should not be abused.
All Dark Network members listed here have volunteered their time as it is available to them. This is - and should be - considered as a favor to the members asking for help. At no time is any listed editor obligated to help you. These members are not necessary associated with The House of Lunazure and many are in fact members of different Societies throughout the Dark Network.


All assistance is voluntary.



~ Helpful Links ~



Firefox 2 has built-in spell checking to keep you from making mistakes so update that browser.

If you are using IE then add iespell to your browser. And if Opera is your favorite browser then go Here .

Grammar checkers are not very reliable. It is better to learn the rules.
Try this site which also lets you test your skills. grammar - monster

Dictionary, Thesaurus, Spanish-English and Medical terms plus free daily bonuses go to Merriam-Webster.com HERE

A very popular and great site for learning HTML and other tutorials: w3schools


All additions and maintenance to this page is done by BillytheJust.
You may message me if you need assistance with this page.
And don't call me Chief! ~ Perry White
Page and idea created by BillytheJust for The Dark Network on 01.30.2010