Dark Soul Staff
Here you will find the people that keep Dark Souls running smoothly. Should you have a question or comment about the coven itself, would like to petition for entry, or would like to submit an idea for a page or any other general coven idea, please don't hesitate to contact one of us. We will get back to you as soon as possible.
Click on the users name to send a direct message, or click on their thumbnail to be taken to their profile.
Coven Master
Artorias
Hello and welcome to our humble coven my name is Adryan. I build this coven upon the Dark Souls game series which honestly it inspired me to bring some diversity into the rave where almost all vampire rave covens are vampire related. If you wish to join us im one click away and so is my staff.
Assistant Coven Masters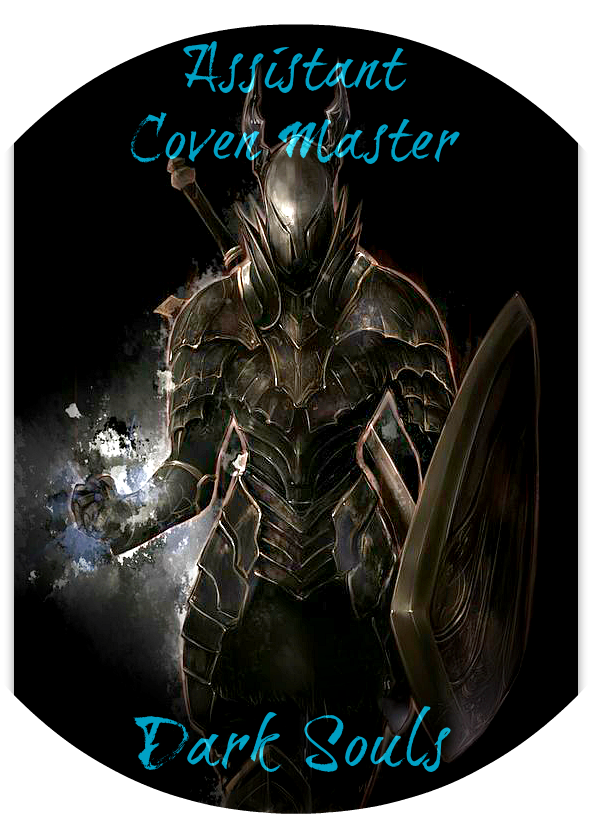 FatalAttraction
I'm Kristen, you can call me Kris or Fatal as most do. I'm one of the ACM's for Dark Souls. If you would like to join, do not hesitate to contact one of us. If you need help with anything, profile, getting the hang of the site, or just someone to talk to, feel free to send me a message, I will always lend an ear and advice if needed.

SexMetalBarbie
Hello There! My name is Jen. I've been with Dark Souls since the very beginning. I took a little break from VR but I'm back now. I'm very into all things dark and creepy and am a fount of useless information. If anyone needs anything at all you know where I can be found. Love you all.
foxglove
FireMagic

TouchJinx
I'm TouchJinx, Jinx for short or Josh whichever you like. I'm an ACM for Dark Souls. Like the other ACM's I am here to help you with whatever you need, so don't hesitate to send me a message for help with anything to do with the site or our coven. I'm online quite often, though I may be lurking so I will get back to you in a timely manner. I am always here to lend an ear for anything else you may want to vent about if you ever need it, and just love making new friends so chatting is welcome too! :)
XxBrokenAngelxX
Hello, my name is Ciara, ACM of The coven of dark souls. I am very friendly and would love to help you with anything you need. If I can't help you I will definitely point you in the right direction. Got a problem? That's okay because I'm here to help:).
LuvlySwan86
Hey there, I'm Swan. But you can call me Tilly.
Welcome to Dark souls. I'm one of the Assistant Coven Master's here. We try to provide a family atmosphere here, so please, always feel free to be yourself. I'm an easy person to get along with, so please don't hesitate to come to me about any problems you might be having, even if you just need a listening ear. I'm here for you.
Happy to meet you, and hoping you stay,
Swan.
DragonReborn
Other Administration