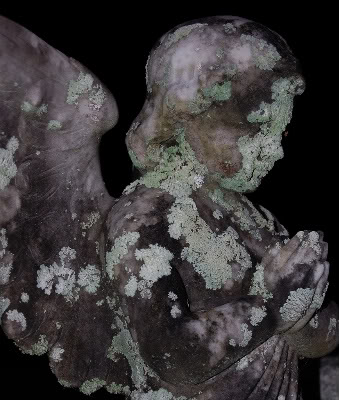 THIS JOURNAL IS ON 133 FAVORITE JOURNAL LISTS
Honor: 0 [ Give / Take ]













8 entries this month





"X-Ray Delta One, this is Mission Control. Two-Zero-Four-Niner, transmission concluded."




08:42 Aug 27 2008
Times Read: 811








I don't hate stamps. I think they can be expressive. But let's be honest here; they lose a lot when yours is one more on top of a thousand others. People put so much time into stamps that they will use over and over on all the pages they rate and that's fine, but wouldn't the best use for a stamp be to use it as punctuation to a comment you trouble yourself to leave?



At the Center, we learned something a few years ago. Because people can be so inappropriate, the former Director undertook to educate people via signage, things like: No Mattresses; Do not Leave Donations on Sidewalk; No Parking; No Sofas... You get the picture. Guess what? People got Sign burnout; they stopped even seeing them.



When I check ratings, I scan past the sea of stamps. They all begin to blend together and look the same to me...even if they're nifty, glittery, and move! I only look for written comments. I've been duped a few times there, too - looks like a genuine sentiment and then you see the same person went on a mass rating spree and simply pasted the same comment into everyone's box. But by and large, the written comment tends to make me curious about the person who wrote it. I invariably click on their avatar and check them out.



Personally, I don't really care. Again, I don't hate them; I find them boring and overdone. Comment me. Don't. But damn, it's become a robot stamp fest here.





"I'm sorry Dave, I'm afraid I can't do that."

18:48 Aug 24 2008
Times Read: 940


This is scary as hell to me. I want to both look at it and recoil from it at the same time. I love Irony's quote as we were looking at androids that are "realistic." She said, "those eyes are fucking terrifying." Watch how these AI faces take on an emotive expression, and then immediately go to blank faces. Creeps me the hell out.











"AlterEgo facial performance software may be ready to give massive artificial intelligences what they've been lacking so far - a convincing human face."

Do You even Look At Yourself? Is This Who You Want To Be?

23:36 Aug 22 2008
Times Read: 1,010


I've commented her journal before, telling her how inconsistent her entries are. These are so bad, you'll think I'm making it up.



If you tell me one entry ago that you are a bitch not worth knowing and you hope you die, then you write in the next one that nobody understands you and fucked you over on your birthday after listing the cake your boyfriend got you and the time he made to be with you, how do you expect to be perceived?



You're psycho. You're ungrateful. I feel sorry for the people around you; I really do. You don't listen. You don't value what you have. You are spoiled and believe you deserve to be treated like a princess because you...what? Breathe? In case you don't see how you come across, I'm going to show a few entries on ONE of your journal pages...it wasn't even a challenge because you are consistently inconsistent:



5 days ago – He came home from work after I confronted him. We yelled and I cut myself and showed it to him and I choked him and I hit him and I slapped him and I wanted to give him a black eye… So we yelled more and I threw things and he went to leave and I put on clothes and I grabbed my id and my bank card and I had it in my mind that I was leaving him and going to hitch hike to a place to stay or an airport and he sped off in the car and some guy I knew from my work offered for me to go to his house. And despite how bad it looked, I got into the car with this guy and we went to his house



Midnight yesterday - Having a job and a relationship, working out nice right now, and things to do away from the computer, gives me a whole new point of view. I am someone else when I am here. In some way all of us are, but I guess the relationships I have here are not real to me, at least not in the outside world.



3 hours later: We are being evicted from our apartment. We have zero money left in the bank. ***** hopes I am pregnant. I am losing touch with what is reality and what is not.

I cry much too often.



7 hours later: I feel unreal. Like the things that I do everyday, is not happening to me, or is happening slow, or happened a long time ago…



*I left out the entry where she tells that her estranged mother had a heart attack and she exploits that with her work in order to go out and have fun.


CRABB666

21:02 Aug 17 2008
Times Read: 1,071


Oh Ray of sunshine, thou'rt such a comfort to me




PRIVATE ENTRY
08:39 Aug 13 2008
Times Read: 1,099
• • • • PRIVATE JOURNAL ENTRY • • • •
PRIVATE ENTRY
08:08 Aug 13 2008
Times Read: 1,101
• • • • PRIVATE JOURNAL ENTRY • • • •
17:07 Aug 08 2008
Times Read: 1,152
"It's like mosquito control with nuclear weapons. The sad thing is that the cops are sitting at this corner hidden when what they ought to do is stand on the corner in plain sight and protect everybody instead of attacking the people with the least resources and the most mental and physical problems. This is Jay Leno material and another embarrassment to the city."
I need birra's "Why? Why? Why?" section for this
21:42 Aug 06 2008
Times Read: 1,243
I drove into New Orleans for a meeting with Second Harvest. The Claiborne Bridge no longer shelters the homeless of our city...no more tents...no more unsightly people. Cause for celebration? I wish. Read this. Have a puke bucket handy. I want to cry and kill people.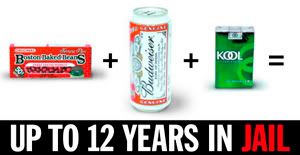 Homelessness Solution
REAL VAMPIRES LOVE VAMPIRE RAVE
Vampire Rave is a member of
Page generated in 0.1012 seconds.