Honor: 430 [ Give / Take ]




There were two souls that were joined and loved, endured death and lifetimes, to once again be realized and felt.
She began to get visits when she would sleep. A dark vampyric prince in Gothic dress. Long flowing black hair. His
eyes so intense, they saw deep inside her soul. She knew she had known him before. His loving embrace, caring caress.
The way he looked at her, they would spend her nights talking and sharing special moments. Every night before she would wake
he would ask her...are you ready to leave all that you know, and come with me? Her heart would pound. She knew she
belonged to him, that she loved him, but wasn't ready to go. This went on for 6 months. She endured great loss.
As she watched her father die and leave this world, as she held his hand and felt herself die with him, another was
holding her other hand. My Dark prince said to me, my childe, my love, you will start your journey and I will wait
for you. I will come for you. My awakening began... I thought of him daily, wrote journals about him, looked for
him in everyone. I called out for him, with every change, and every milestone. 2 years passed. He come to me again.
I was dealing great responsibility and pregnant with my son. I Was afraid to acknowledge what I knew. Yet, I couldn't let
him go. He knew all I'm about to say, and felt rejection and lashed out, and disappeared. She felt great loss, and
began to work on herself. She wanted to be worthy of him, and to make him proud. When she could no longer endure this
life without him, she sent a heart filled messaged to her Dark Prince. He came back to her, as they talked and grew
closer, they both began to re awaken and come alive. Visions and memories come flooding to her, A time long ago.
She was a maiden pure of light. He was a childe of Lilith and Abaddon. His darkness called to her, he needed her.
Her light called to him, they shared a deep romantic life together, she saw their wedding, their life together.
Her dark prince, took her as his childe and his wife. She was forever changed, she became a childe of darkness and Lilith
and Abbadon embraced her. Her dark prince, her sire, her husband loved and cherished her, their love for each other
has allowed them to one again find each other. As she remembers, tears flow down her face, her fear makes sense,
to allow herself to remember and to fear, means she will once again as her life fades away she will lose him again, but
she realizes the love, out weighs the pain, she allows all to come back to her, to fully love him once again. To acknowledge
all her Dark Prince is to her. She submits to him, and gives all of herself to him, their love so intense and powerful.
He embraces her, and allows her to become his sire, his wife in this life, the power of his submission to her, speaks
of their powerful love, as they stand looking upon each other, both remembering all they have shared, and as hearts race,
they look into each others eyes, and feel and know, all they will share in this life together.. A dark prince, and his
dark princess.. full of darkness and light.. the power of what they are, awakens and comes forth. All will feel this. She whispers.. My heart, My Dark Prince, I am ready.


Total Pictures: 6


Click on a thumbnail to expand.


| | |
| --- | --- |
| Last Updated: | Mar 24, 2019 |
| Times Viewed: | 566 |
---
| | |
| --- | --- |
| Times Rated: | 81 |
| Rating: | 9.77 |
Rate this Portfolio
---

Doru
14:54
May 24, 2019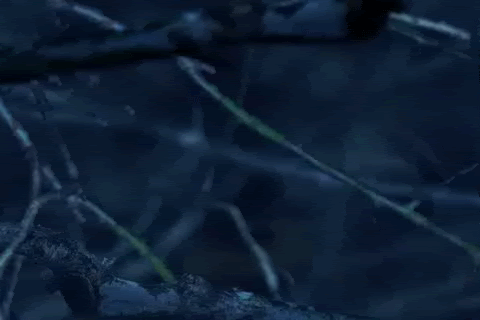 Without reflection one does not know from daily life that their subtle transgressions divulge their true nature. Reflection then becomes the bitterest reminder of who we are and who we will become…~bows~
ButterflyMoonKisses
02:27
May 24, 2019
BeautifulTranquility
08:00
May 22, 2019
[
All Comments
]
REAL VAMPIRES LOVE VAMPIRE RAVE
Vampire Rave is a member of
Page generated in 0.052 seconds.