Honor: 21 [ Give / Take ]



Again, it's always wise to pay the piper in advance.

Here is another of my favorite vampire bands: Inkubus Sukkubus in their Anthology album. They are from the U.K. which is part of my heritage. I know Nikki plays "Heart of Lilith" song on one of her profiles and the band is listed in the appendix of Father Sebastaan's book: Vampyre Sanguinomicon as Musical Inspiration. I don't follow his teachings but find it a good reference for terminology(the occult vampire movement vernacular can be confusing). Yes he's SABRETOOTH "Alpha" but he's not all bad. ;) Anyway, it's not often I feel the occult energy resonating from art but I do in this music. It just strikes a chord with me and is a keeper. However, I have a wide selection of music I like in Favorite Albums section of my journal that I've been collecting and posting here when I can afford it as I pay a premium in support of the artist. The password is the magic words spoken by character Ali Baba (Ali Baba and the Forty Thieves) in all caps with no spaces.
---
I'm quite particular about artwork and pictures and prefer they be pictures taken by me or art made by me or commissioned by a favorite artist. I like to be real and authentic so no photoshopping for me. I really don't think it's necessary. Besides, it's not the physical things you see that are awesome or powerful but the occult energy behind anything that empowers it. Nothing is really more holy and thus awe inspiring than nature like when standing at a cliff edge and feel your mortality if careless. Any art an artist creates is just a reflection of it seen through their perceptions. If you're into photoshopping your pictures with glowing eyes and all kinds of twisted things to provoke some psychological effect then do you it's just not my style as I sense things psychically and know who to fear. The same goes for fangs as one only needs to bite hard to break the surface. Now if I ever need dentures then I may commission a fangsmith in the community. It's just like a magician's tools some have elaborate ones made for the psychological effect while others like me just use what comes natural with little adornment simply using what they have. I prefer my alters to be living flesh like my own temple. I plan to make a trip this year so will put photos of it as they should fit this site well. Also want to take some pictures of my fiance and myself in costume for the next Folsom Fair which celebrates the local BDSM community here in late summer. Also want to get a tattoo and will feature that as I get work done on it. I don't need wings as I fly pretty well when I astrally project but a tail is something I'm looking forward to getting and will signify balance to a devolution to primal nature. Planning to have it coil up my back in 3d effect and seen only when I take my shirt off. Haven't had one of those since I underwent the microevolution in my mom's womb. I can be a decent artist when I put my mind to it so it will be something gothic by my design just need to find the proper technician from my community.
When it comes to my art you'll notice I have no avatar but that's because I needed some proper tools that took me awhile to save up for. If you're anything like me then you can tell a lot by psychic senses so all the graphics can be superfluous. I'm not here for popularity anyway but rather an arcane few. So will be working on my avatar which will be a tree. That's my nickname by the way-"Tree". I'm not into all the name changing and the same goes for an avatar it should be something permanent like a trademark to be known by. I do value subtlety so I may make hidden changes at times but that's it. As far as my photo I do have my standard one I use for contact picture on everything. I have no need for posturing I'm just naturally a subtle person if you are seeking something from me fate will naturally just bring us together. I don't need to advertise openly but I do think the bringing new members here and seeing my name on many actual new members under "referred by" should speak for itself about what's most important on this site i.e. a hunter's prowess.
---
I do practice my own sort of cybermancy and below are some pictures taken at special times with proper sacrifices relative to this site.
Total Pictures: 25


Click on a thumbnail to expand.


| | |
| --- | --- |
| Last Updated: | Jun 17, 2021 |
| Times Viewed: | 2,161 |
---
| | |
| --- | --- |
| Times Rated: | 60 |
| Rating: | 9.999 |
Rate this Portfolio
---
KONA
04:04
Jun 20, 2021
YOU HAVE BEEN RATED AND VIEWED BY KONA.
RagingDemons
22:54
Jun 18, 2021
Rated you a ten by TheHuntress, enjoy.


BeastOfGevaudan
03:49
Jun 17, 2021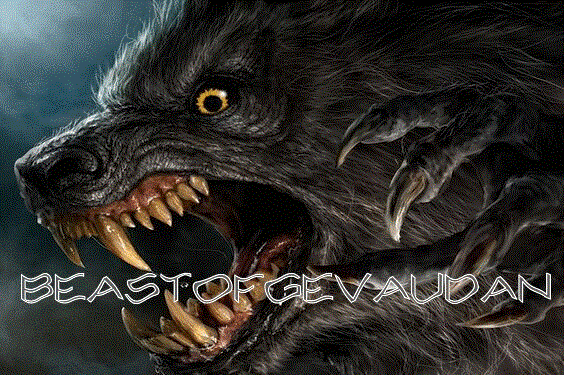 [
All Comments
]
REAL VAMPIRES LOVE VAMPIRE RAVE
Vampire Rave is a member of
Page generated in 0.1021 seconds.