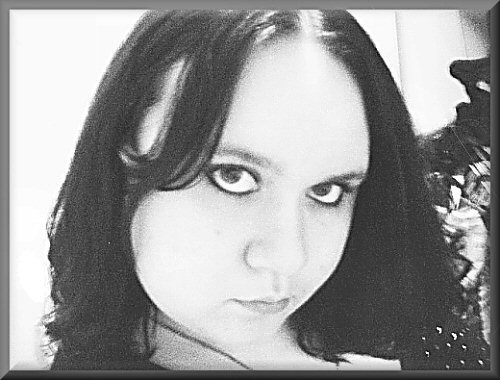 ~IMPORTANT~

If you are taking the time to click on my profile, add me to your friends list, bite me, stalk me, and or message me, then please take the time to rate me before you leave! I return the rates that are given to me so please leave one I will get back to you as soon as possible...


Welcome to my other half. I say this because this is my seccond profile here on VR. I made this account for several reasons. I hope you enjoy your visit here. My other account is: BloodyVampireRose. I am a sire on that account and The Coven Master of The Coven of The Hybrid Blood. It is my family, and I wouldn't give it up for the world.

If you are interested in joining please send me a message on this account or my other one. We are always looking for mature, active and fun people to join our ever-growing amazing family.


LIKES:

Animals, Singing, Dancing, Music, Writing, Reading, Poetry, Guys, Girls, Talking on the phone, Swimming, The moon
Rain, Storms, ect.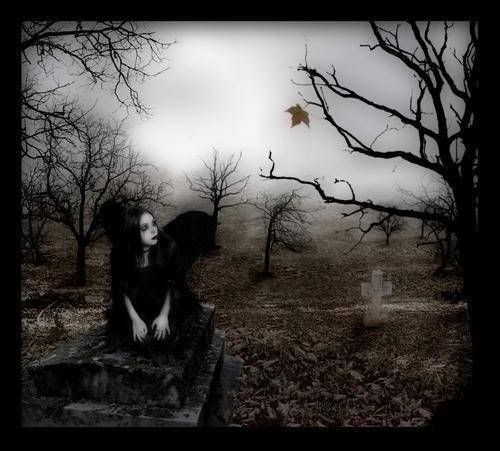 DISLIKES:

Cheaters, Liars, Backstabbers, Fakes, Jerks, Bullies, The color PINK, Being alone, Throwing up, Building or Car alarms


There are 2 sides to every story:
ANGEL
I can be a total angel. The nicest person you will ever meet. The most loayl friend or gf. I believe in honesty above most other things. If you ask me a question I'm going to tell you the truth even if I know it might not be what you want to hear. You can't have any kind of relationship without a base made of trust wich requires full honesty. You better not lie to me because I will start to lose my trust in you very quickly and it's very hard to get back with me...

DEVIL
I can be your worst nightmare. If you hurt someone I care about, or mess with me to the point where ignoring you doesn't work, I will rip you to shreds. I don't mess around when it comes to people who get on my nervs. If I don't like you then there is a really good reason for it and you better leave me alone because when provoked I can get pretty nasty!
My sexual preference is BI sexual:
GUYS
I like men because they make me feel safe. I get the feeling that nothing can harm me when I'm with a guy. I hate them though because most of the time they think with the wrong head due to the fact that they don't have enough blood to supply both at the same time!

GIRLS
I like girls because they understand how it feels to be a female. They know what physically feels good and they understand a lot more emotionally then a guy can sometimes. I hate girls though because sometimes we can all be stupid bitches!
Rating and Adding:
Yes, I USE A STAMP, I pay for the privalege for I'm going to use it. Now, just because I use a stamp does not mean I don't read your profile, cause I DO! So I don't just click on pages and rush through stamping them, I take my time out to read your page and rate it accordingly. I don't mind stamps at all, they show creativity (or at least most of them do) as long as it doesn't stretch out my page. For the most part, I rate what I feel your profile deserves. I give a 10 if I am convinced you at least made an effort to write something meaningfull or put at least basic information about yourself. I will only give a 1 for two reasons. Firstly, if you rate me lower then a 10 and don't give me a valid reason. Secondly, if you don't have anything on your profile, or no words and just a bunch of pictures or quizzes I will give you a 1 until you take the time out to sit down and put words on your profile.

I love having friends but please ASK me if you are going to add me to your friends list, I wont add you without your permission and it would be nice for the same treatment. Feel free to message me, but please only do it if you actually want to hold a conversation. That goes for biting too, please don't bite me unless you actually are interested in talking to me. The more people I have to talk to the better in my opinon. But if you make me do this:

*Bangs my head against a brick wall*

Then we are going to have problems because I have enough reasons in my life right now to do that without you having to add more. So be nice and don't piss me off because if you have ever been burned, I'll hurt more.I sware I will unleash some nasty $#!t on you if I find out you are even thinking about messing with someone I care about on here or anywhere else. Just for the sake that I think people should be nice to everyone unless they have a damn good reason, I will not mention the names of my friends on the rave.
TREAT EVERYONE WITH RESPECT because you'll never know if that one person you don't is a friend of mine and then you're gonna regret it big time! DO NOT message me if you're some superficial person that only cares about how a girl looks. I only want someone to like me for who I am, looks come after that. I judge you based on your personality and would prefer the same type of treatment!
Biting and Stalking:
| | |
| --- | --- |
| Please do not bite me unless you want to hold a conversation. Unless we are good friends and you are sending me a bite to show affection or be playful then you better be sending it to get my attention because you are interested in getting to know me because if not I will ignore and possibly even block you! | I prefer that you do not stalk me unless we are coven-mates or friends. Stalking is a right given to all VR members to use at their will, but I ask politely that you respect how I feel and ask first. If you don't feel the need to ask my permission, then at least tell me when you decide to stalk me. Yes I'm a premium member and I will know either way but it's just common curtosy that I ask of you, although you do not need to listen. |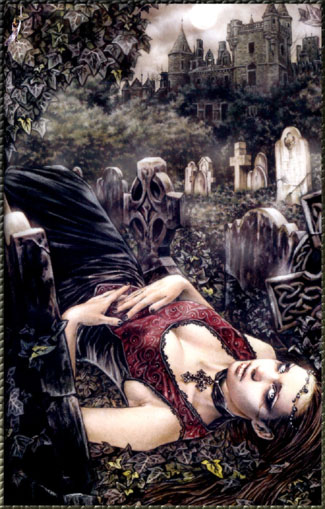 For those who actually took the time to read my profile, thank you. I hope you enjoyed your visit and I hope you will return. Feel free to message me if you like what you have read. Also if you feel like learning a bit more feel free to go through my navigation box!