Former Duchess: Now Bag Lady
Nobility Poll
1. The Duchess of Darkness will find you
2. The Duchess of Decadence will Debauch you
3. The Doucheness of Dopeyness will Tease the Life out of you
4. The Duchy of Delirium is where all your Dreams come true
Your Opinion Counts

Fantasist
Writer
Dancer
Lousy cook
The Second Wave
Reader
Seeker
Likes: vampires, parakeets
Music: eclectic — Amy Winehouse. Leonard Cohen. Mozart. Sarah Vaughn. Latin music. Oingo Boingo. Natasha Bedingfield. ACDC. Wrote the following which sums it up:
LA MúSICA
Country western los mariachis soul jazz salsa opera blues, the blues, reggae hip hop and radio pop the song is love the beat is longing the rhythm is lust the story is loss it's in my brain it twists my body a gaping need my hole to be filled now a slow desire pulses in my skin looks out from weathered eyes sheltering the music hot and deep within.
N.O.L.A. Spleen,
2004
Prefer a vampire with angst to slash and gash, a vampire whose theme song would be It's Bad to be Good: Louis over Lestat, Claudia over Louis, Catherine Deneuve over Susan Sarandon in The Hunger, Carmilla over Akasha, Nosferatu over Dracula (close), Spike over the broody guy.
Any religion which sacrifices women to the brutality of men is no religion. Julia Ward Howe

Religion: A daughter of Hope and Fear, explaining to Ignorance the nature of the Unknowable. Ambrose Bierce in the Devil's Dictionary
Strong Arms, Love Goddesses, Demons & Lords


Protection is Good



Spiritual Embrace:




Sinful and sexy:




Loyal and Licentious:




Wise Words: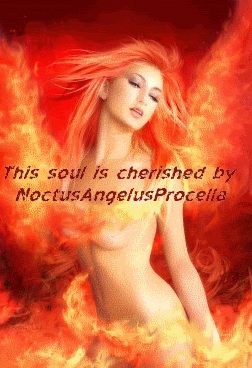 Beautiful, Luscious and Deadly:





Honeyed words sweeten a voracious libido:




You'll Die Laughing:





Pfttt! Can't Breathe, Too Much Love:





a href="http://img172.imageshack.us/my.php?image=65220437.jpg">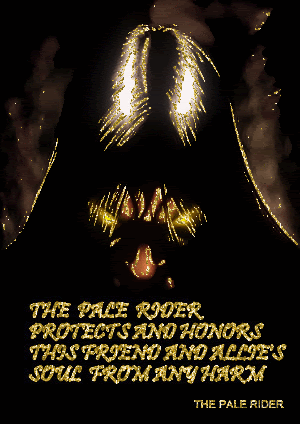 Naughty Alice is tempting:




Pantervamp is loyal and strong:


The Beautiful Rani70


More BloodMother hoodoo:


/center>