This is SpiritHealer also known as Brandon.My dearest and closest friend.He is my rock.He is always there when I need help or just a shoulder to cry on.I don't know what I would do without him and sure do not wish to find out.He has a heart of gold and a soul to match.Thank you my dear friend for always being there .Much love and respect always.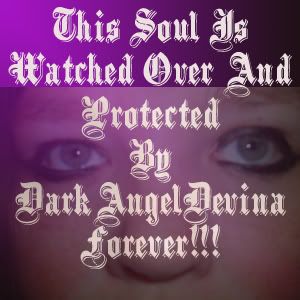 This is my sweetie Devvy she is one of my nearest and dearest friends as well as my partner in crime .We talk about everything and cry when the other cries.I love her very much and she too is my rock.Without her I would be uber sad and lost .Love you hun.

She gave me a place to expand my wings and never judged me,she is a good friend to have and was always willing to help me when I need it and is the one that has spent much time fixing things when I mess up my profile.lol.Thank you ever so much Tabby for everything you have done and do for me.



This is Star.She is another of my very close friends as well as a sister.I love her very much treat her with respect.She is always there when I need to just talk or get advice.Do not mistreat her or you will find me less then pleasant.

Deadman, is a great friend and gentleman always and forthmost.It has been a great pleasure getting to know you my friend.He was my first Coven Master and helped me out alot with constant reasurance.Thank you so very much Ade.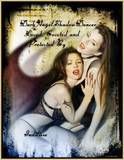 This is my Indi and I loves my Indi to death she is such a sweetheart .Do Not mess with her or you will deal with me personally.