Behold the King of Kings, on your knee's Dog!
Set at 00:30 on July 08, 2016

Websites
Quote:

Days of absence, sad and dreary, Clothed in sorrow's dark array, Days of absence, I am weary; She I love is far away. By William Shakespeare
UNDER CONSTRUCTION


SHOWING COVEN & MENTORSHIP PRIDE


Greetings I am Demigod I am not new to Vampire Rave so please save your welcomes. I believe it is the birthright of every man and woman to be clothed in greatness. Greatness is a state of mind, its the things we say and do that truely defines our nature and who we really are, Greatness is defined by being true to ones self and others and doing what is right even in the face of adversity, it is the duality of mankind that he must be both God and Man. I believe ones honor is sacred, it is the greatest gift one can give to themselves and share with others. I have never followed "The Crowd" I have always stood out and shined like a becon of light because I hold true to my convictions, we are all unique there will never be another one like you, you are one of a kind. We take some things for granted, often we dont realize things we say and do can impact someones life forever and it is this knowledge and understand that can help you be a better person, to choose to do the right thing, to live and love, cast away the shallowness of the world, matereal wealth means nothing, it is only a means of survival, its the simple things that matter the most like the time you share with those you love threw the good times and the bad, money cant buy happyness only true love can do that, although sharing what you have is ok if done out of love for the right reasons because thats part of what love is, sharing is caring. I cant express how I feel when I meet someone who has been mistreated or used by others and they loose faith in themselves and dont believe they can be happy and I dont even wanna go into how I feel when wonderful people who shut themselves out for this reason. I am not saying I am perfect, thats far from the truth but I accept who I am, one must learn to respect themselves before they can respect others, everyday I wrestle with my inner demons and everyday it keeps me on my toes and allows me to turn to the strength within myself to overcome my weaknesses and faults to try to be the man I truely am, the only things we can take with us to the next life is who and what we are, we will be remembered for our deeds, what will people say about you when your gone? that question can only be answered by you!



Dont let others judge you and tell you who you are, you will only loose your true self to the world, dont be part of the world be above it, do what makes you feel good, what makes you happy, life is to short to waste. I personally dont judge others unless they are deserving of such, I base my opinions of each individual person upon their own merit, I grow cold to those who lie to me or hide the truth, those who try to use me or take advantage of me, I have no forgiveness, no mercy! it is better off they never meet me.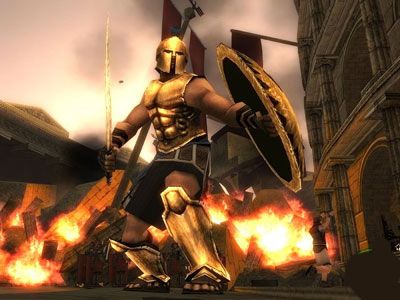 | | |
| --- | --- |
| Member Since: | Nov 19, 2009 |
| Last Login: | Jul 14, 2016 |
| Times Viewed: | 10,709 |
---
| | |
| --- | --- |
| Times Rated: | 182 |
| Rating: | 9.671 |
Rate this profile


---

NikkiAidyn
15:55
Nov 03, 2023

PureHeart
06:26
Jan 28, 2023

Nike
04:03
Jan 18, 2023
[
All Comments
]
REAL VAMPIRES LOVE VAMPIRE RAVE
Vampire Rave is a member of
Page generated in 0.1271 seconds.