An Upgrade and Update is in Progress, 1/16/2023. Thank you for your patience.
My name is Ducky.
I have been a member of Vampire Rave since December 2, 2008.
Obviously, not on this specific profile. My main account, Nekirena, is a Master Vampire account.
I run The House of Lunazure on there.
This profile, I am Procurator, meaning I approve, update, edit, and categorize the Vampire Database here on VR. I held the role of Procurator before becoming a Master Vampire almost a decade ago.
My main account is the overseer of the DB, while this is a back up for me to be able to not miss anything Database related, while I enjoy different aspects of the site.
I do not mask who I am. I see no point in doing that.
I have three accounts, the third being "LaLechuza".

This profile was created for one reason and one reason only: To return to House Eternal.
I had been in a few Covens (as ACM) and helped with Eternal as the AHM while our beloved Doe had to take a leave of absence there.
Then upon her return, I jumped through a few different Covens as a Sire, assisting with bringing their Societies to an active position within VR.
Then, with the recommendation of imagesinwords (known now as Cartomancer) and the blessings of Cancer, I became the House Master for Lunazure and a Master Vampire.
I have always missed the halls of my former home and with being an administrator, could not return to it with my main account.
Thus, this account, was born. :)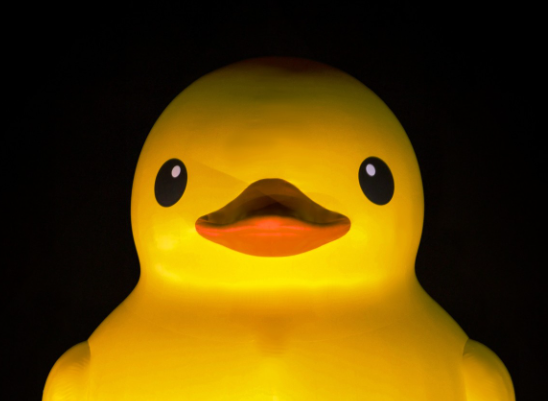 I was officially introduced to House Eternal by Bones.
He met me within the old Vampbox and at the time the Coven I was in was dying out due to the Coven Master disappearing and I was looking for a new place to call home.
He thought I would fit in with the zany zoo animals there and he was absolutely correct.
My nick name of "Ducky" was one that came from my time in the Army in the early 2000's, but solidified within the halls of Eternal.
Hence, Eternal Ducky.
I owe a lot of gratitude to Bones for that introduction.
It is because of him that I was able to meet some of the most amazing and wonderful people that VR was housing and who have since become life long friends.
While many have moved on from VR, I still have contact with them outside of the walls of this darkened, gothic vortex.
Truly, the only ones I am unable to still keep contact with are those who have taken a departure from our timeline and I know, at some point in the next lifetime, I will see them again.
I also know I will instantly recognize them as they were and continue to be, very dear to my heart.
In case there is ever any confusion...
MooniePie is literally one of my closets friends.
More than a best friend.
She is the silk to my feathers. ;)
I will, over time, be adding to this profile, as it is not fully a collection of myself.
At least, not yet.
In time, it will be. It will house many historical reminders and memories from my years on here.
May not make much sense to most of you, but those memories will certainly be remembered by myself and those who were a part of them.
That is truly all the really matters.