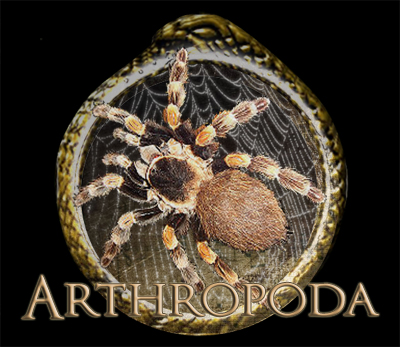 Time to give this a Re-vamp!!
Physical Descryption: 5ft 11, long dark brown hair, multi-coloured eyes, big nose, 'tache and goatee.
I was born in 1972 and have been Goth/alternative for since I was 17, although I had been leaning that way for some time I was 16 before I started wandering round in the midsummer day sun all dressed in black; only mad dogs and Englishmen...
Let's get one thing out of the way, I am anti-society/ Goth/ alternative/ pick a label, because of 12 years bullying hell at school. It gave me a dim view of the human race, I am not racist or ageist or any other -ist, I treat everyone equally i.e. if your human your off to a bad start. If this means I come across as abrasive sometimes don't be upset, it's not you it's me :)
Having said that I try very hard to be traditionally English, in that I try to be polite and chivalrous. If I refer to you as my lady or your ladyship it does not de-mean or weaken you as a woman it is an empowering, polite and respectful term. Well coming from me it is anyway :)
I used to drink like a fish, and smoke like a chimney. I don't anymore; my kids changed that. Very occasionally I will partake of some hashish/grass in a pipe.
I like games a lot, I have a large board games collection and I am into Rpg/wargaming, and PC/PS3/PS4 gaming. I also like word games and playing with words, as the first two sentences of this profile would suggest.
I am currently in spiritual freefall although the only entity I have ever felt any pull towards has been the various aspects of the Triple Goddess; I am doing a lot of reading about this right now.
I would like to take this opportunity to thank
ladykrystalndarkstar
(she left so the link no longer works, shame), for my stamp, It is everything I could have wished for.
Now the X-rated section: My partner and I enjoy some fetish practices as part of our life forbidden; if you don't like it don't look. I used to define myself as Bi, however as the only long term relationships I have had have been with women I have recently changed this descryption to a charming little word I stumbled across recently: Hetroflexible. That being said I have found my one and only and she has made it clear that we are to be exclusive for the foreseeable future. I enjoy making her happy.
Music I Like: New Model Army, Limp Bizkit, The Prodigy (I went to school with Liam.), Marilyn Manson, Levellers, New Model Army, the 1812 overture, Emerson Lake and Palmer, Queen, Gene, Muse, Evanesence, Nightwish, Bauhaus, Duran Duran, New Model Army, Clawfinger, System of a Down, Adam and the Ants, Rammstien, and did I mention New Model Army.
Authors/Books I like: Robert Heinlein, J.K.Rowling, Anne Rice, David and Leigh Eddings, Douglas Adams, Lee Childs, Dean Koontz, Stephen King, Joe Abercrombie, Military History books, Robin Hobb, Robert Bloch, Alan Dean Foster, C.S. Forestor. I read a lot; we estimate our books collection at upwards of 1500.
Films I like: Interview with a Vampire, Dracula, The Usual Suspects, Swordfish, any James Bond film, Pirates of the Caribbean series, the Die Hard series, the Harry Potter series, the Aliens series, Master and Commander to name but a few.
I have a Netflix and an Amazon prime account, I am currently embroiled in Arrow and House of Cards, with a side dish of Game of Thrones
I am here to make friends and at this moment would like to become a valued member of this society however I have a habit of going into torpor/hibernation for long periods.
I am happily married with three kids [Zacchary(12), Skarlett (10), and Templar (9)]. Two Cats, 4 fish, no money, and no time!!!