| | | |
| --- | --- | --- |
| | | |

Websites
Quote:

And so I find my life at a stand still once again, only because each moment with her is a lifetime...
Welcome to my darkness...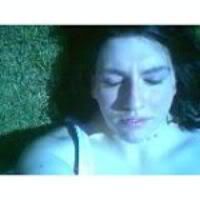 This is my wonderful girlfriend Vicky. She's beautiful, intelligent, and I love her with everything I have...









I'm a big guy and I love playing sports, listening to music, playing videogames with friends and just plain hanging out. But my favorite pass time is just sitting and having a great conversation. In my opinion I'm just the typical guy just wanting to have fun but people tell me that I'm so much more.......I still think they need to get their eyes checked or something.lmfao. Oh and in all honesty who really cares about what I'm about? I mean really, if you're going to leave me a shitty rate at least give me a reason. My pet peeves are hypocrites, liars, cheaters, and people who only talk to me because they are completely bored out of their minds. If you have something to say then say it. If you want a good conversation, then I'm all for it. Just make damn sure you don't waste my time. Oh and have a great day :D.



Here's some quotes that I personally live my life to everyday.
"What's done is done. All we can do now is to live life to the fullest in order to make up for the past."

"I love everyone, I just don't love the devil inside of them."

I know some already use this quote but it's still one of my favorites: "Life is not measured in the amount of breathes we take. It's measured by the moments that take our breath away."

"When one door closes another door opens; but we so often look so long and so regretfully upon the closed door, that we do not see the ones which open for us." --Alexander Graham Bell

"...A truly intelligent man would find a way to NOT fight a war..."

"It's not who I am underneath, but what I do, that defines me."

"Don't counter discouragement with anger or hate. Prove them wrong to shut them up."

"When you are truly in love, you are completely and utterly depressed because you poor everything you have into making that person happy. Knowing that they do exactly the same in return is what fills you with joy."

"Never leave the one you love for the one you like. For one day you may regret your entire life..."

And quite possibly my personal favorite...
"Why do we fall? So we can pick ourselves up."



I know that many of you have seen my profile before and are wondering what the hell happened to my story thingy ma bobber that I had on here. Well yeah, to make a long story short, apparently someone hacked in to my profile, jipped my email address and fucked up my profile for some reason. Email address? I could care less. Hacking into my profile? I could care less. Fucking up my layout? Oh now I'm going to shoot the mother fucker if I find him.lmao.jk. Anyways, I'm pissed yeah, but meh...whatever. Hopefully in time I'll have everything back up again but you guys gotta give me some time. Sorry for the inconvenience if there is any and I'll catch you guys later.
Chaz...the Spaz


| | |
| --- | --- |
| Member Since: | Jun 25, 2006 |
| Last Login: | Jan 25, 2010 |
| Times Viewed: | 9,688 |
---
| | |
| --- | --- |
| Times Rated: | 397 |
| Rating: | 9.437 |
Rate this profile


---

MistressofChains
03:44
Jan 22, 2023
you have been rated fairly

Ylvax
12:50
Apr 29, 2022
Earthgrinder
23:34
May 14, 2020
[
All Comments
]
REAL VAMPIRES LOVE VAMPIRE RAVE
Vampire Rave is a member of
Page generated in 0.0985 seconds.