| | | |
| --- | --- | --- |
| | | |

Quote:

In the darkest of shadows, you may find what you've always been looking for...

*~A Cinderella Life~*





~Only for You, You Know I Love You, Babe!~


Wishing Forever
By: Tawny Lyn

The way your eyebrow goes up and down
The way you love those insane clowns
The smile you make when looking at me
All these things, I am loving to see

The way you laugh so demonically
The way you say you love me
The cars you spend so much time on
All these things, I am hoping I am the one

The way you kiss me so gently
The way you always tickle me
The long conversations every night
All these things, I am thinking we must be right

The way I love to laugh for you
The way I love to love you too
The time we spend just laying there
All these things, I am wishing forever


*~Love~*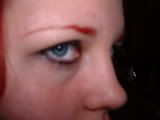 Name:Tawny Lyn McKinnon

Age:20

Birthday:April 9, 1985

Sign:Aries

Location:Oklahoma

Eye Color:Blue

Dating Status:I got me a boyfriend!!! And he is fine as hell!

Favorite Movie:Kung Pow: Enter the Fist or Blazing Saddles

Favorite TV Show:Gumby

Favorite Band:Aerosmith for an older band, Coheed and Cambria, Jack's Mannequin, Lords of Acid

Pet Peaves:Bugaboos, nasty ass whores, changing the radio when there is a kickass song on, chicks who need their asses beat, nagging, bitching, whateva...

Awesome Things:My Boyfriend: CHRIS!!!, Music, Poetry, Guitars!, Classic cars, Big Engines, Gumby, Gingersnaps, Carnations, Toys

***************
***********
*******




~Friends~



RedNeckVamp: the hawtest guy ever... I love him!



VampiricDreams: I like to think of her as my own little matchmaker...LOL...She is awesome and told me about VR



666DarkVamp999: He is a good friend to talk to



Dementedvamp: She is awesome, awesome, awesome! Check her page... Just don't mess with her cuz then you will have to answer to me!!!




*~My Favorite Icons~*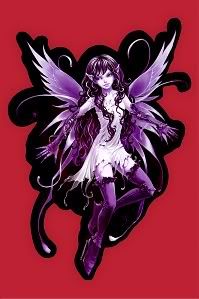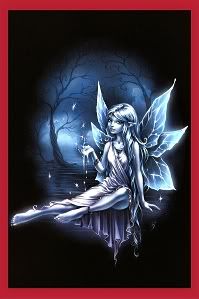 *~Happy Bunny~*









*~My Favorite Quizzes~*




Take the quiz:
What's your sexual fetish? (NOW WITH PICS!!!)

Roleplay!
Your fetish is Roleplay! I've been bad, Santa what do I get this year?
You Are Samuel Adams

You're fairly easy to please when it comes to beer - as long as it's not too cheap.

You tend to change favorite beers frequently, and you're the type most likely to take a "beers of the world" tour.

When you get drunk, you're fearless. You lose all your inhibitions.

You're just as likely to party with a group of strangers as you are to wake up in a very foreign place.

Quizzes by myYearbook.com -- the World's Biggest Yearbook!
You have a sexual IQ of 157






When it comes to sex, you are a super genius. You have had a lot of experience, and sex interests you so you know a lot about it. You pride yourself on being a source of information and guidance to all of your friends.




Take this quiz at QuizUniverse.com

CRAZY ONE. You need crazy partners. You dont mind

if he/she is a bad guy/girl, but he/she is

NEVER EVER allowed to be boring. Open-Minded

for everything our partner should spend much

time with you. Your partner should be

spontaneous and to stop at nothing. It is not

that important if she/he is rich or if he/she

cuts his nails she/he must take risks .You

take the domination over the relationship,

you decide where to go. If the sex is not

good (any more)you quit the relationship
For you it is better to leave than to see your

love restrained.
TIP: Tell your partner more often what you think!


~THE big LOVE TEST!! What do you need? With PICS! For girls and boys!~
brought to you by Quizilla




Take the quiz:
what kind of girlfriend are you? (girls only)

perfect
you are absolutely perfect. your boyfriend means the world to you, and your determined to keep him forever. your doing a great job, keep it up :)
Take the quiz:
What sex dessert are you? *PICS*

whip cream
you like it all over...doesnt matter where it is...you love partying and being wild...do you like whips and chains too? YOU WHORE!
Your Stripper Song Is

I'm a Slave 4 U by Britney Spears



"I'm a slave for you. I cannot hold it; I cannot control it.

I'm a slave for you. I won't deny it; I'm not trying to hide it."



You may seem shy, but you can let your wild side out when you want to!


You have beautiful petal wings. You are in love or

you just tend to have a good outlook on

things. You love to go on long walks with

your boyfriend or just have long talks with

your friends.


What kind of wings would you have? (Anime Pics)
brought to you by Quizilla



Are you a Freak? ((pics))
You are a Huge Freak!
You love sex! You might be a virgin, but you might not be! You think about sex all the time and always imagine having sex...(even if you don't act on it) You like kinky freaky stuff and love experimenting with new things! rarrr get em tiger!
Take the quiz:
Are You Kinky?

You are a ADVENTURIOUS LOVER!
Nice work! Mmmm. You enjoy tripping the light fantastic and exploring new avenues. You delight in the temptations of the flesh. You find candles lit during sex to be erotic. You are a fanatic in the bedroom. You love to explore and try new things. You enjoy hot fragrant steamy baths as well. Nothing is off limits to you. You rule the roost and know it. And you leave your partner virtually breathless. You may also leave your virtual partners' breathless. Keep up the good work!

You were born in the year of The Amazing Jeckel Brothers. Which means you're often torn
between right and wrong.
Relevant Years:
1949, 1955, 1961, 1967, 1973, 1979, 1985, 1991, 1997. Most Compatible with Ringmaster.

The Juggalo Zodiac Quiz
brought to you by Quizilla





SELENE: You are selene!
Beautiful, vivacious,

fierce and seductive, Selene vowed she would

destroy Lycans after her family was murdered

by the werewolves. So ruthless is she that

selene is a member of the Death Dealers. This

elite Vampire warrior class's mission is to

make the Lycans extinct.
Ever wish you

could be a vampire?






Which UNDERWORLD character are you?
brought to you by Quizilla




Take the quiz:
Which character from a horror film are you?

Hannibal Lector (from Silence of the Lambs)
You don't seem like much of a villain...but then you go and eat people. You are very intelligent and know how to psychologically scare people
*~Selected Poems of Mine~*




The End of Lust
By: Tawny Lyn

When I look into your eyes
I see every bit of your despise
With every look I see your hate
Even though I just can't wait
I want to be with you all the time
But you and I, we just don't rhyme
It's all about you and what you want
Never about me and what I want
Why can't you see
The difference between you and me?
We weren't meant to be together
Not now, not then, not ever, never
I wish I could help you now
But I just don't know how
I hope that you will understand
That this will be the very end
We will never again date
And never again hate
To my first dove,
I hope you find a true love






Where You'll Find Me
By: Tawny Lyn

Over the mountains
Across the seas
Into your heart is
Where you'll find me
Feeling so low
Nothing to do
Where will I go?
Always to you
My thoughts do roam
All around
To you they go
Always bound
All this hate and pain
I feel does not compare
'Cause love is real
Love is rare
My heart, it wanders
Always to you
My thoughts, they ponder
What can I do?
That depends
Always wondering if
From you I'll be free
Until it happens
You is
Where you'll find me





The Rain
By:Tawny Lyn


So much hatred
So much pain
It is so hard
To overcome the rain

It pours down hard
Seeming to never end
Maybe a change
Will come around the bend

It seems so impossible
It hurts me so
Will it end?
I do not know
So much hatred
So much pain
It is hard
To overcome the rain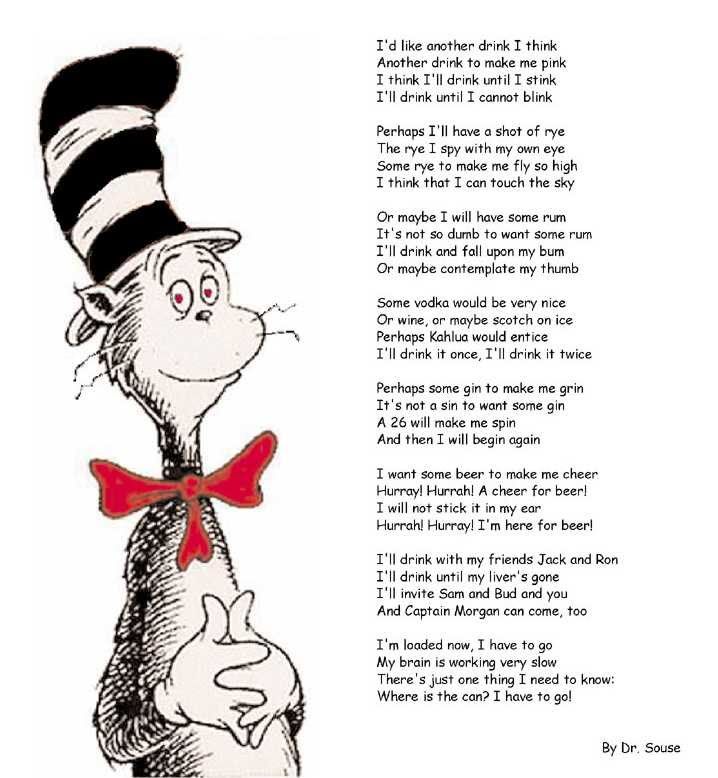 Pink
V
e
n
o
m






| | |
| --- | --- |
| Member Since: | Jan 27, 2006 |
| Last Login: | Nov 05, 2006 |
| Times Viewed: | 8,320 |
---
| | |
| --- | --- |
| Times Rated: | 403 |
| Rating: | 8.334 |
Rate this profile


---

NikkiAidyn
14:24
Oct 24, 2021
Earthgrinder
03:53
May 11, 2020

markus666
18:04
Jul 19, 2019
[
All Comments
]
REAL VAMPIRES LOVE VAMPIRE RAVE
Vampire Rave is a member of
Page generated in 0.0748 seconds.