About goths :
*Don't worship Satan
*Are not evil
*Do not want to kill people
*Do not hate everybody
*Can be happy too
*Are usually nice people
*Are NORMAL , just like you!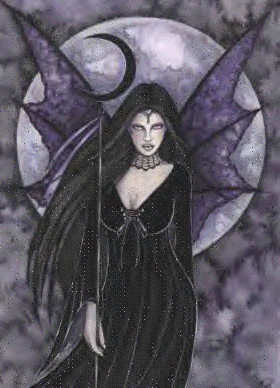 X_x Goth X_x
Goth is a contemporary subculture prevalent in many countries around the globe. It began in the United Kingdom during the early 1980s in the gothic rock scene, an offshoot of the post-punk genre. The goth subculture is remarkable for its longevity compared with others of the same era. Its imagery and cultural proclivities show influences from nineteenth century Gothic literature, mainly by way of horror movies.
The goth subculture has associated "gothic" tastes in music and fashion. Gothic music encompasses a number of different styles.Common to all is a tendency towards a "dark" sound. Styles of dress within the subculture range from death rock, punk, Victorian, androgynous, some Renaissance style clothes, combinations of the above, and/or lots of black attire, makeup and hair.

The magic of black flowers has attracted our attention for centuries. Black tulips and black roses appear to originate from a fairytale world. A pure black flower is the Holy Grail of plant breeders worldwide. Their improbable and "unnatural" colour inspires a powerful feeling of mystical expectation.
Black flowers were also beloved of Art Nouveau
designers at the previous turn of the century.Victorians and Edwardians at the cutting edge of fashion used to collect them, going to great lengths to track down exotic species. Will they once more - at the dawn of a new century and a new millennium - become a source of artistic and philosophical inspiration?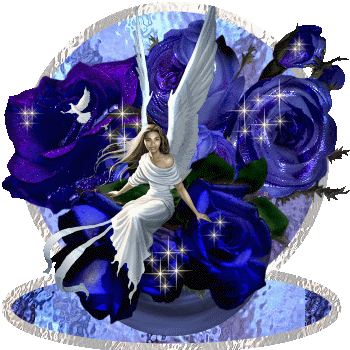 In reality no pure black flowers exist.
The so-called black tulip is actually very dark purple and the black rose is, in fact, very dark red. There are other less common cut flowers which occasionally occur in "black" forms - they all ooze decadence, mystery, fascination.
Marius's mortal life:
Marius was born at the time of the Roman Empire. He was the son of a Celtic woman and a wealthy Roman, and was rather happy during all his life: 'life had never bored him or defeated him'. He was rich, educated and could do whatever he wanted. At the age of 40, he decided to travel throughout the Empire. At that time, he was writing an history of the world, obsessed with the idea of the existence of a 'continual awareness'. One night, he stopped in a tavern in Massilia, where he met a Celtic Druid, Mael, who kidnapped him to change him into a 'god'.
Marius's transformation:
Mael abducted Marius because he was impressed by him and wanted him to become a god -in fact a vampire- to replace the 'God of the Grove', a burned and crippled vampire kept in an oak to preside over the harvest.Mael obliged him to learn the Druid language and customs, and after having learned all he needed to know, Marius was then driven to the oak where the burned vampire was imprisoned. There, the latter changed him into a vampire, but urged him to flee and to go to Egypt to discover why he and other vampires
had been burned or destroyed. So, after being made a vampire, Marius broke free of the Druids and pursued this new course.
His personnality:
Marius is in love with humanity's progress. He wants to understand the mortal world and always wants to see what will happen next.He has a lot of supernatural powers but prefers to do things the human way because he thinks it is easier and more elegant. He really loves what is surrounding him, seems connected to the mortal world, and only kills evildoers.

Fantasy is a genre of art that uses magic and other supernatural forms as a primary element of plot, theme, or setting. The genre is generally distinguished from science fiction and horror by overall look, feel, and theme of the individual work, though there is a great deal of overlap between the three (collectively known as speculative fiction). In its broadest sense, fantasy covers works by many writers, artists, and musicians, from ancient myths and legends, to many recent works embraced by a wide audience today.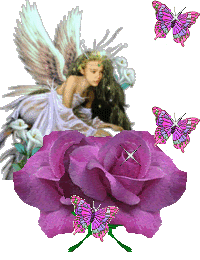 Fairy
A fairy (sometimes seen as fairie or faerie; collectively wee folk) is a spirit or supernatural being that is found in the legends, folklore, and mythology of many different cultures. They are generally humanoid in their appearance and have supernatural abilities such as the ability to fly, cast spells and to influence or foresee the future. Although in modern culture they are often depicted as young, sometimes winged, females of small stature, they originally were of a much different image: tall, angelic beings and short, wizened trolls being some of the commonly mentioned fay. The small, gauzy-winged fairies that are commonly depicted today did not appear until the 1800s.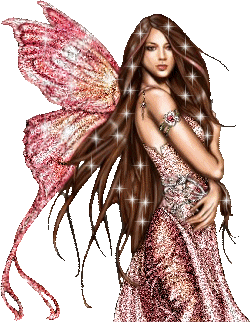 Fairy tale
A fairy tale is a story featuring folkloric characters such as fairies, goblins, elves, trolls, giants, and others. The fairy tale is a sub-class of the folktale. These stories often involve royalty, and modern versions usually have a happy ending. In cultures where demons and witches are perceived as real, fairy tales may merge into legendary narratives, where the context is perceived by teller and hearers as having historical actuality. However, unlike legends and epics they usually do not contain more than superficial references to religion and actual places, persons, and events although these allusions are often critical in understanding the origins of these fanciful stories.
The butterfly effect is a phrase that encapsulates the more technical notion of sensitive dependence on initial conditions in chaos theory. Small variations of the initial condition of a dynamical system may produce large variations in the long term behavior of the system. This is sometimes presented as esoteric behavior, but can be exhibited by very simple systems: for example, a ball placed at the crest of a hill might roll into any of several valleys depending on slight differences in initial position.
The phrase refers to the idea that a butterfly's wings might create tiny changes in the atmosphere that ultimately cause a tornado to appear (or, for that matter, prevent a tornado from appearing). The flapping wing represents a small change in the initial condition of the system, which causes a chain of events leading to large-scale phenomena. Had the butterfly not flapped its wings, the trajectory of the system might have been vastly different.