Pseudologia fantastica. Trust me it's an actual term..
Set at 10:53 on October 15, 2015

Websites
Quote:

Vita est iam


Greetings, this is me without hyperbole.

5'11"
Brown eyes
Silver hair
aged 40 ish


I came to the Vampire Rave seeking inspired people, after ditching the unreliable Darkyria Site.

Am I a believer in The Occult ? No.
I am actually indifferent to such beliefs.
Why?
I found out on my own that so much relating to the Occult is conjecture.





However I do enjoy Mentalist, who do everything Psychics do (without pretense of "Mystic Powers". )
I was once a Carney.. some would say, "Once a Carney always a Carney."



(__/)
(='.'=)
(")_(")
This is Bunny.
Put him on your Vampire
Rave Page
and help him
on his way to
world domination.







Just because I don't share your beliefs, doesn't mean I reject you personally.

I will walk with a person until they are healed enough to walk on their own.I will not stock more tissue then a person can use past a comfortable grieving period.

If your pain is precious to you you should carry it else where.I will only help you categorize it...and then move onto getting over it.

If you cannot find the humor in your troubles and only create more complex situations I will laugh at you eventually, for your folly is most entertaining..

If you want to fill your arms with jagged pieces of your broken life I will help you pick out a few token pieces and show you how to make them into a key chain.If you ask me to slow down because you carry the burdens of your life I will only help carry what is valuable and only if it is not soaked wet from your tears.

I find Drama to be agreeable in moderation,When I go to a theater I do not expect the actors to pass me a script, I do not take a role.

If you seek help out of a hole,I will send you the rope and wait to pull you out, I will not climb in with you for company.


A Proud Member of: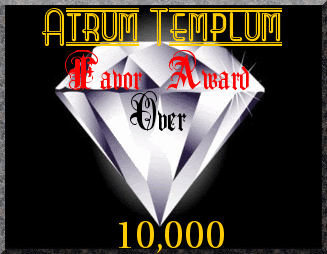 This profile styled by Wensala

I prefer people who are imaginative to people engrossed in beliefs. I practice my own Crafts, and Hobbies. To me life has no "deeper meaning", but we may seek a deeper understanding of Life.








Notable Authors and Artist:

Jerzy Kozinski
Joe R. Lansdale
Theador Dreiser
Lois Duncan
Henry Miller
Kurt Vonnegut
Alexander Solzhenitsyn
The Brothers Grimm
Upton Sinclair


Science fiction:
Spider Robinson
Kilgore Trout
Piers Anthony

Comics:
Alex Robinson
Brian Michael Bendis
Dave Sim (Cerebus The Aardvark)


Non Fiction:
Fodor Nandor
Alexander Solzhenitsyn

Poets:
Shel Silverstein
Dante
Doctor Suess
John Hall






Artist:
Robert Williams and all the
Juxtaposed Artist

Sas Christensen
Kathie Olivia
HR Giger
Salvador Dali
Escape Artist

Photographers:
Ken Miller





Music:
Modest Mouse
Ani Difranco
King Missile
Nail
A Band Of Orcs (On A world domination tour)
Negative Land
Crucifux
Encyclopedia of American History
Pink
Jimmy Eat World
Pat Benatar
to many more to post now...








Spit take.......
"92% of American teens today would die if Abercrombie & Fitch said it wasn't cool to breathe anymore. If you're part of the 8% that would be laughing their butts off, put this in your profile."?


Little Monster: "I hate my teacher."

Mother Monster: "Well, then just eat your salad, dear!"





My protection stamps are located here, for your viewing pleasure
https://www.vampirerave.com/journal/journal_section.php?section=stories&journal=dabbler#34370




My Alter Egos Role Model








"We can struggle through life with our arms full of the shattered pieces of our past,or we can cast the pieces aside,and move on to embrace new things."



| | |
| --- | --- |
| Member Since: | Aug 27, 2007 |
| Last Login: | Jan 10, 2020 |
| Times Viewed: | 36,242 |
---
| | |
| --- | --- |
| Times Rated: | 1,633 |
| Rating: | 9.784 |
Rate this profile


---
MoonlitWhispers
22:44
Aug 29, 2022
(You have been rated a 10)
IllusionaryDarkness
16:50
Aug 19, 2022
XxKaramiaxX
19:25
Aug 15, 2022
[
All Comments
]
REAL VAMPIRES LOVE VAMPIRE RAVE
Vampire Rave is a member of
Page generated in 0.0705 seconds.