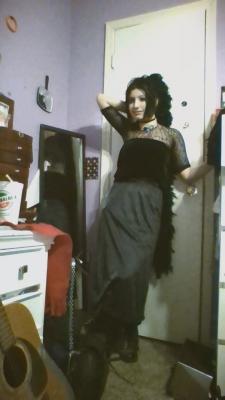 | | | |
| --- | --- | --- |
| | | |

Quote:

"Music is the strongest form of magic."
Just to get this out of the way...DO NOT message me if your sole intention is to offend me. There's a purpose for the block button. Okay! Moving on...





I go by Fizzy which obviously isn't my real name. I spend most of my time in school, thus I don't have much time to do anything too intriguing...But when I am home I usually enjoy listening to/making music which happens to be mostly industrial metal. I'm not a big fan of TV or other forms of popular media... I simply don't see the point. I spend a lot of my time watching movies and consuming media wondering how anyone could enjoy it. It's pretty humorous when you think about it. Maybe if I didn't despise everything mainstream, I'd be happier with my current situation. However, it would definitely be contradictory to my beliefs. So, I guess I'm stuck here for now..



I'm a shy person at first, it's out of nature. But, once I get comfortable I can be pretty fun... :D





+MUSIC!+

Manson, Mushroomhead, Jack Off Jill, KMFDM, Orgy, Placebo, :wumpscut:, L7, Wednesday 13, Chevelle, Pitchshifter, Kittie, Human Waste Project, Razed in Black, Stabbing Westward, White Zombie, Ministry, Nine Inch Nails, TOOL, Murderdolls, Theatre of Tragedy, Professional Murder Music, Switchblade Symphony, Skinny Puppy, Mindless Self Indulgence, Rammstein, Psychotic Waltz, Shoot Cop Shoot, Deadsy, Gravity Kills, Filter, Videodrone, Lords of Acid, Snake River Conspiracy, Type O Negative, Fear Factory, Amen, Cradle of Filth, Velvet Acid Christ, Union Underground, The Network, Rasputina, Depeche Mode, Genitorturers, Scarling, Collide, HIM, Alice in Chains, The Kovenant, My Ruin, Acid Bath, Neuroticfish, The Angel Sluts, Beethoven...No I mean seriously, this list could go on forever.






As of now, I can play the oboe (the love of my life), saxophone, and guitar. Currently, my friend and I have an idea for a band called "Stare-293" which is obviously a parody of Blink-182..




+QUOTES+

"I'm not against god, I'm against the misuse of god."

"Times have not become more violent. They have just become more televised."

"Life is just a dream on the way to death."

"I'd rather try dying than die trying."

"My delusionary hell does not agree with yours."

"The world would be a much nicer place if people only used guns on themselves."

"If you don't like me fuck you, odds are I don't like you"

"I love you, so much you must kill me now."

"Falling in love is the best way to kill your heart because then it's not yours anymore. It's laid in a coffin, waiting to be cremated."

"When life gives you lemons, you clone those lemons, and make super lemons."

" Dr. Marilyn Manson: A body needs to grow and growing takes proteins That's why meat can be a tasty treat like fish or human beings When you eat your sweets, make sure you try to limit your servings, or you'll DIE! Our bodies are a pyramid that are made of healthy foods. So do what we say. Yeah. Eat right everyday. Food. I Love You. Buy American."







+THINGS I LIKE+

~Listening to music in the car
~Lamps...
~Waking up at an even time
~Platform Shoes
~The ticking sound clocks make
~Walking against the wind
~The smell of a blown-out candle
~Books
~Thunderstorms
~Corsets
~Make-up
~Bondage Clothing
~Vinyl Material
~Cool hats !
~My Oboe
~My Seagull Guitar
~Guys that wear makeup...well nice makeup
~My collection of old books.
~Guys with long hair. .
~Baked Apples
~Sarcasm (Only when I do it)...
~Interviews regarding philosophy.
~Expanding My Mind
~Keeping Journals & Photo Albums.
~Drawing 0n Paper & Clothes
~Artistic People, & Art Itself
~Satire, Sarcasm & Mockery

+THINGS I ABSOLUTELY HATE+

~Homophobia
~Arrogance
~Pop Music
~Modern Fashion
~Mainstream Media
~Sports...especially football
~People who believe everything they're told (aka idiots)
~Soft Reeds.
~Dirty Nails...cut them if you can't clean them
~Misuse of Commas (Though we're all guilty of it)
~Animal Cruelty
~Commercialism & Capitalism







+THINGS THAT YOU PROBABLY DON'T NEED TO KNOW BUT I AM INCLUDING ANYWAY+

Toast tastes better toasted in the oven.
~
My friend Robin and I have this hilarious inside joke about "Funny Guy Syndrome"' (FGS).
~
Lucky Charms is the best kind of cereal end of conversation.
~
I believe people should accept others the way they are.
~
I often have 'those days' where I start a lot of sentences with "To be honest" or "To be fair"
~
I tend to jump around topics a lot which annoys people sometimes.
~
I think about 50 topics at once.
~
I really love pop rocks.
~
School band is the absolute best thing ever.
~
There is nothing more calming than playing an instrument.
~
Random piano solos in metal music are so great.
~
I love thrift shopping and 'grandma' clothing...
~
The word "Lugubrious" makes me so so so happy (despite the meaning).




+BOOKS & OTHER THINGS!+

MOVIES:
Well, I hate to admit it but I love rating movies. Maybe it's just because of how opinionated I am...
~-~-~-~-~
But I'm a Cheerleader, Cruel Intentions (love & hate), Urban Legend, The Crow, Ginger Snaps, Edward Scissorhands, My First Mister, Girl; Interrupted, The Breakfast Club, Willy Wonka & the Chocolate Factory, Lost Highway, Pulp Fiction, Casper

T.V....
~-~-~-~-~
Garfield, Daria, Clone High, South Park, The Ren & Stimpy Show

BOOKS:
Either love or hate them but no one can deny that literature is fucking awesome! A book can take you to a new world...possibly a better one.
~-~-~-~-~
Johnny the Homicidal Maniac, The Mortal Instruments, The Infernal Devices, Invisible Monsters, Goosebumps...
Books I Dislike: Six of Crows & Throne of Glass... Ew!

SONGS:
We all have songs we like....right?
~-~-~-~-~
Room 429- Cop Shoot Cop...It's so beautiful
~
Forty Six & 2- TOOL...The Riffs!!!
~
Rammstein- Rammstein...The correct pronunciation.
~
Indifferent- Mushroomhead... Well, it's Mushroomhead!
~
Cake and Sodomy- MM... "I am the god of fuck", that's why I like this song.
~
Un-United Kingdom- Pitchshifter... "This is not the United Kingdom, this is not the U.K!"
~
Angel- :Wumpscut:.. I cry to this song. It's THAT beautiful.
~
Love You to Death- Type O Negative....I cannot use words to describe my love for this song.
~







+FRIENDS+

I am on here to make friends however do not message me if any of the following applies to you...
† † †
~Care more about ratings than you do about talking to people.
~Vampire Role Players
~Lack of "about me" content
~You do not care to learn about anything new.
~Your whole entire personality is based on social media.
~You hate music!






+RATINGS+

To be honest, I don't care in the slightest about my rating. However, I do try my best to give everyone the most accurate ratings possible. Nevertheless, if you believe I have given you an unjust rating, please contact me and I may have a change of heart...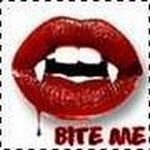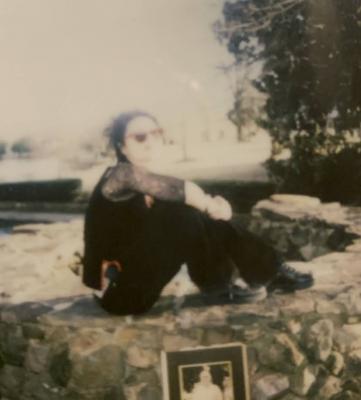 | | |
| --- | --- |
| Member Since: | Mar 10, 2022 |
| Last Login: | May 22, 2023 |
| Times Viewed: | 2,950 |
---
| | |
| --- | --- |
| Times Rated: | 213 |
| Rating: | 9.914 |
Rate this profile


---

LadyDancer
00:43
May 29, 2023

MysteryIncorperated
07:24
May 26, 2023

MsNephthys
22:00
May 18, 2023
~You have been fairly rated by MsNephthys~
[
All Comments
]
REAL VAMPIRES LOVE VAMPIRE RAVE
Vampire Rave is a member of
Page generated in 0.0754 seconds.