| | | |
| --- | --- | --- |
| | | |

Quote:

Sometimes....some of us make tragedy look beautiful and embrace pain like a long lost lover.



Welcome and thank you for taking the time to step into my oddly colored and sometimes tortured existence. Don't be fooled by the darkness and shadows you find here. Without light, there can only be darkness. I do have light in my existence....it's just so very hard to find sometimes. I hope you enjoy your stay and maybe...just maybe you will stop by again.




I am a funky, widely misunderstood chick that marches to my own drummer. I always tend to do things a little differently and good luck trying to change my mind. I am a walking contradiction. I am both feminine and masculine. I am vulnerable to those closest to me and yet can be tough, angry or unapproachable to those that might do me harm. I am very innocent in some ways and very much bad in others. I feel things far more deeply than most requiring me to try to be more guarded when it comes to my heart though I often fail. I love too deeply and openly....have grieved many a loss, and they will affect me FOREVER. I am just now learning to find my power and my acceptance of who I truly am.



I want to hurt myself before you do because I can do it better.


I would like to share with you my collection of Royo art. Please enjoy.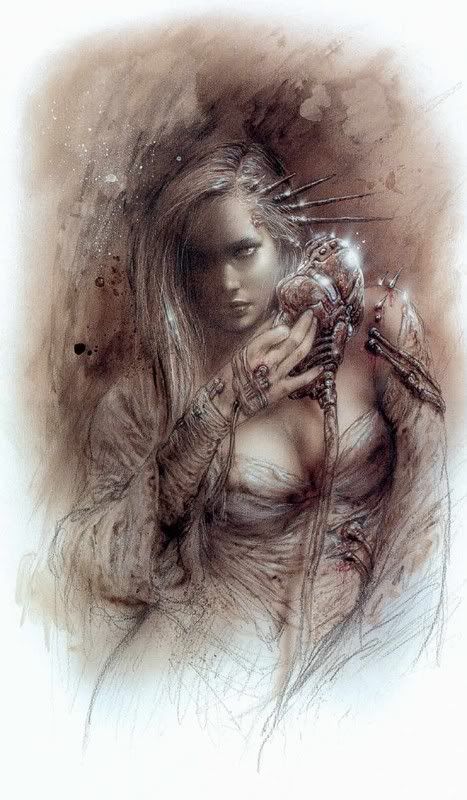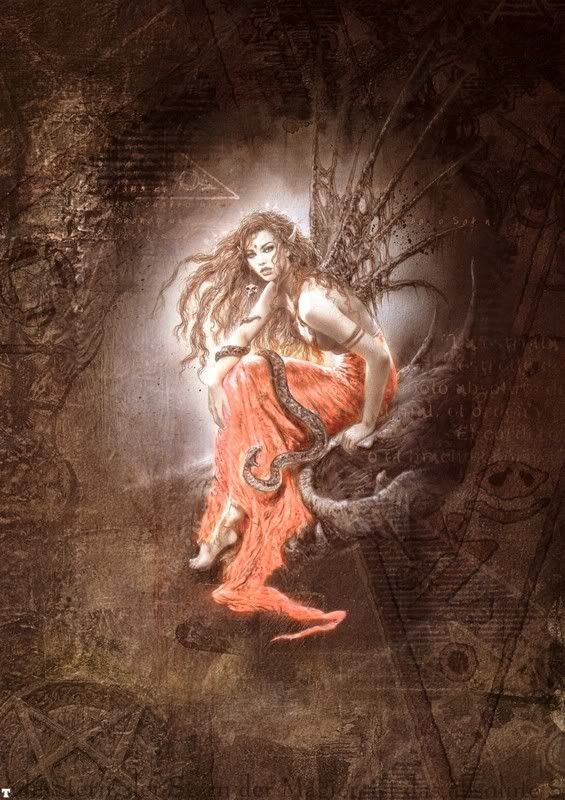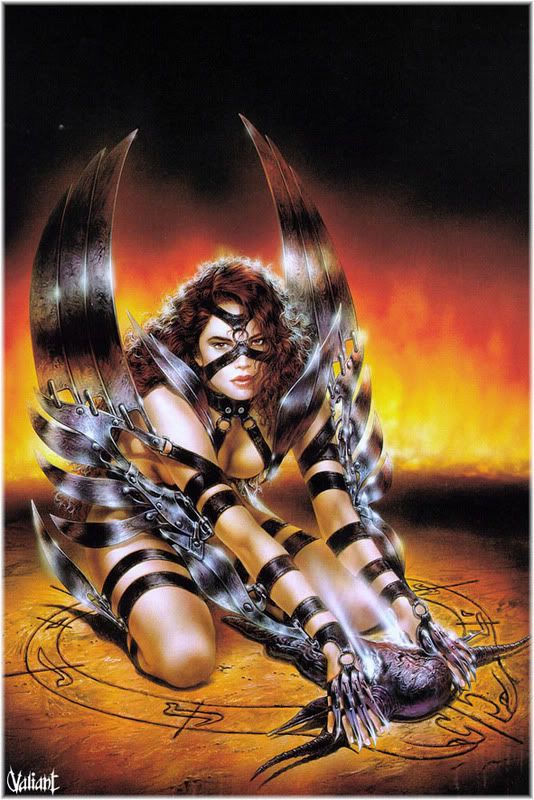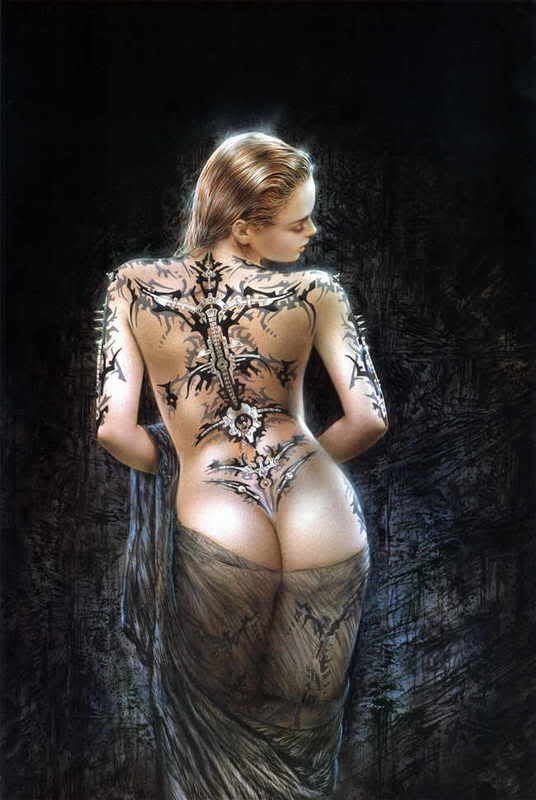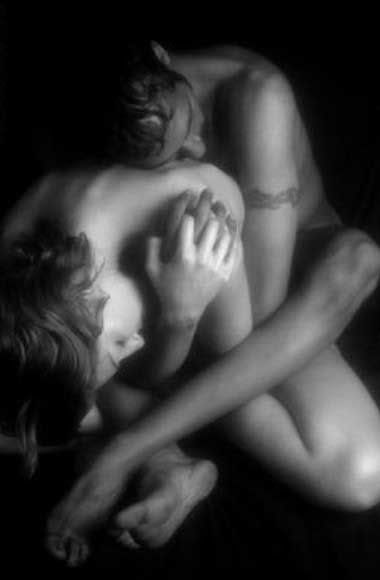 I love fiercely and passionately without regret or remorse. I tend to jump in with both feet and throw caution to the wind. I have paid for it with pain I have been handed many times over....and I would probably do it again. When you love fiercely and with your whole heart....you cannot regret missing out on something. You wont be haunted by what if's only memories.






I am a VERY untraditional female as in I like many things that many women don't...camping, hiking, local races, demo derbies, car shows esp. pure American muscle, motorcycle rides and just getting my hands dirty. I love reading (horror and suspense like Stephen King and the like) and photography and going out dancing when I can. I have 2 great kids that I love much. I have 6 tattoos and plan on getting more and would like to step in to the area of piercings as well.




I have always sorta stuck out like a sore thumb around other people and it made growing up really hard. I have always tended to be a loner and done my own thing because it seems very few people understand me and where I am coming from....at least til coming here. I finally feel like maybe I have made it home.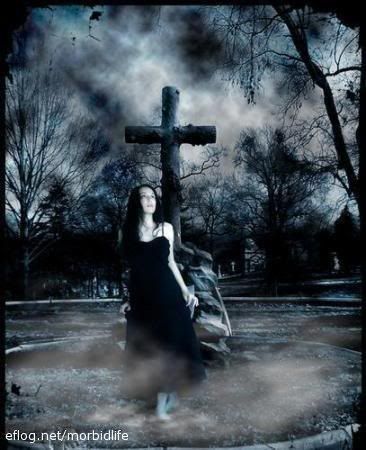 My walk on this earth is mainly a solitary one. I am starting to think that I prefer it that way. In the darkness I find calm and peace. Maybe this is the way I was meant to be.




My dear sister HauntingThoughts and I have started our own little "club" lol and she knows EXACTLY what this logo means since she created it. If you are curious feel free to ask lol.












I am familiar and comfy with alternative lifestyles ie polyamorists, bi, gay, lesbians and swingers. A couple of those labels fit me...you just need to find out which ones...*wink*.



Polyamory Pride!

I guess its sorta obvious that I am polyamorous by all that I have about it on my page and in my journal. I have no problems with answering questions about it and the way that I live and love but its alot to fit on this page so if you would like to know more about the poly lifestyle and the ability to love more than one....feel free to ask.



I love rock, metal and techno music. Music moves my very soul and is infused in every fiber of my being. Without music around me, I think I would likely die. It breaths life into me and makes me feel good.
If there is anything else you want to know...hit me up and ask as I am an open book and honest almost to a fault. Feel free to bite me, add me, rate me or even just say hi. I dont bite...not too hard anyway. lol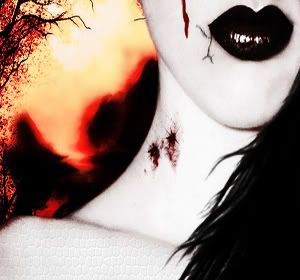 This flame burns for my angel babies...always...
RIP Payge Silvers (our baby that was due April 18th, 2007)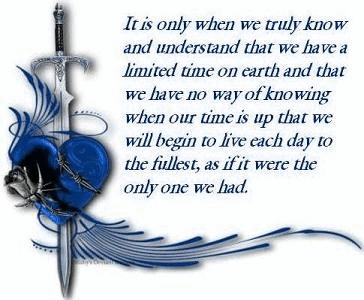 SLIPPED AWAY by: Avril Lavigne

Na na, na na na, na na
I miss you, miss you so bad
I don't forget you, oh it's so sad
I hope you can hear me
I remember it clearly

The day you slipped away
Was the day I found it won't be the same
Ooooh

Na na la la la na na

I didn't get around to kiss you
Goodbye on the hand
I wish that I could see you again
I know that I can't

Oooooh
I hope you can hear me cause I remember it clearly

The day you slipped away
Was the day I found it won't be the same
Ooooh

I had my wake up
Won't you wake up
I keep asking why
And I can't take it
It wasn't fake
It happened, you passed by

Now your gone, now your gone
There you go, there you go
Somewhere I can't bring you back
Now your gone, now your gone
There you go, there you go,
Somewhere your not coming back

The day you slipped away
Was the day i found it won't be the same noo..
The day you slipped away
Was the day that i found it won't be the same oooh...

Nah nah, nah nah nah, nah nah
I miss you






~~Wolf Spirits~~



A little bit cute and a little bit edgy....and like her....once I turn my back on you you better watch yourself.



Support our troops!! They have some big boots to fill that most of us CAN'T or WON't fill. I hope all military people return home safely from where ever they may be stationed.




Please stop in and read my journal. It would mean alot to me. The quizzes and day to day section is just odds and ends but the my life section is a work in progress of compiling profound moments in my life that have affected me greatly and I would like to know what you think. I also have a rant section and one of polyamory lifestyle. please add it to your fave list if you would like to keep up to date with it. thanks so much!

UPDATE: I have been finding that people come by my page and leave me an 8 or 9 or less when they have next to nothing on their page or a bunch of quizzes and not much more....so I you plan to leave me less than a 10 at least give me an idea of what to do better and for sure have a decent page yourself. If I have already come by and rated you nicely or havent rated you at all yet and this shit happens...be sure that I will give you exactly what you gave me and I might even bring it down to what you gave me if I have already been nice to you only to be slapped in the face.
I have no problem acknowledging that there are nice pages and much better pages than mine...and if those people choose to rate me lower...so be it...they have earned it but if you havent put in the effort yourself...who are you to criticize?

P.S. I like to play around with editing pics so if you would like me to take a stab at a protection tag or something personalized for your page let me know and I will see what I can do. This IS just a hobby though...I am no pro but I dont think I do too terribly bad lol




This profile was lovingly created by LadyKrystalynDarkstar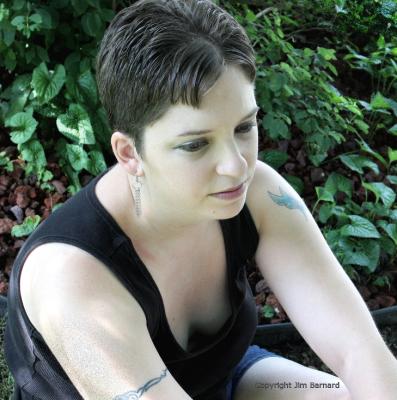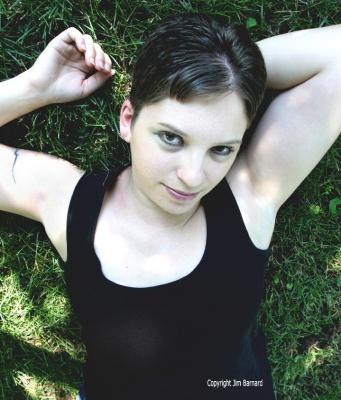 | | |
| --- | --- |
| Member Since: | Feb 28, 2007 |
| Last Login: | Jun 05, 2021 |
| Times Viewed: | 27,993 |
---
| | |
| --- | --- |
| Times Rated: | 1,307 |
| Rating: | 9.827 |
Rate this profile


---

Witchykitten
09:58
Sep 02, 2023

ReaperSoulMate
22:55
Apr 29, 2023

MistressofChains
14:14
Jan 20, 2023
you have been rated fairly
[
All Comments
]
REAL VAMPIRES LOVE VAMPIRE RAVE
Vampire Rave is a member of
Page generated in 0.0948 seconds.