.
THE SQUIRRLS IN MY HEAD TELL ME TO DO THINGS......NAUGHTY THINGS.............O' I GOTTA GO THEY FOUND ME!!!!!!!!!

Free Graphics @ hostGIF.com
A proud member of.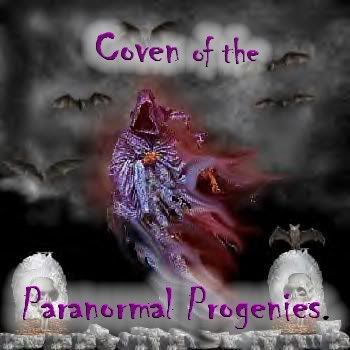 (__/)
(='.'=)
( ")_(")
This is Bunny.
Put him on
your Vampire
Rave Page
and help him
on his way to
world domination
.
Something about me:
-My name is Lauren a.k.a Raine
-I'm 5'6
-Hazel eyes but mostly green depending on the mood.
-Brunette, long hair comes to my middle back
-160lbs
-i like long moonlite walks on the beach and all that bullshit. J/K(MUHAHAHAHAHAHA)
-I'm bi-sexual. i love chicks and their tits...get over it
-I am soulfully taken by my lovely boyfriend Dustin.
-I am probably the most random person that i know cuz what can i say..... it's me.
-Currently i am learning/teaching people how to weld and i enjoy it alot.
-My bestest friend and wifey is Bianca bitch!!!!!!
-I live in Texas!!!!!
-I'm 1/2 Irish and 1/2 German. So i guess that makes me a Nazi Leprachaun!!!!!!!!!!!!!
-I love my pets. they are like my children and if anyone where to hurt them they would surely get the shit kicked out of them.
-If you dont like me i dont really care cuz i'm here to attain loyal friends and not ones who will leave at the drop of a hat.
-I'm a pretty strainght forward person but i also have a bad temper when i'm messed with so dont get on my bad side.
- I'm also very laid back so i'm usually easy to get along with.
- I love welding and hope to follow it in a career but if not i plan on becoming a vet..... :) i love animals
- i love to write and draw but mostly write dark poetry and short stories.
-i smoke and i drink so if you dont like it blow me!
My Masters:
Bloodtaintedstars is my favorite master :)
Blacwarloc is my other master....
i loves my masters very much

Free Graphics @ hostGIF.com
I'm 18 and its time for me to start working on my body art. I cant wait to get all of my ink done :)

I adopted a cute lil' death fetus
from Fetusmart! Hooray fetus!
I have 5 peirceings 4 on my ears (2 on each) and then another.....well i wont mention where that one is.
i just got my tounge pirced so that adds up to 6 YAY!!! i'm on my way :)
I have a large family so there's never a dull moment.
Myspace Gothic Graphics
|
Forward This Graphic
Turn ON's
Bondage
hot goth guys
biting
scratching
guys with long hair
Tattoo's
Pierceings
Someone taking control
Whips
Chains
What kind of Eyes do you have?

Eyes of Passion and Fire
You have the eyes of passion and fire you can give one look and someone know exactly what you are feeling or what you want in most cases you are the party type you live for the moment and dont give a F**K what anyone thinks because in your world they dont exsist only the people you want to do
How do you compare?
Take this test! | Tests from Testriffic
To My Lovely Boyfriend:
I love you so much. You are the only thing i wake up for in the mornings. You do so much for me and believe it or not you help me alot.
I love you sooooooooooooooooo much baby

Free Graphics @ hostGIF.com
Bestest Friends
Bianca ( BiancaElSanto )- She is my best friend at school and on here. She seems to understand where i come from and she also keeps me and my anger in check :)
Tony (bloodtaintedstars)- he is my bestest friend ever :)He is so sweet and is fun to talk to. He's also a very colorful character when you get to know him.
Vanmpirexx is like a best friend to me. He is very sweet and helps me out alot.
MalicSaraphim is a very good friend of mine and he's a great guy. he's fun to talk to and very straight forward.

What Kind of Wolf Are You?

White Wolf: A symbol of purity and chastity. Take this quiz!







Quizilla |
Join

| Make A Quiz | More Quizzes | Grab Code

I have 6 dogs:
Lab mix: Honey
Collie/chow mix: Felony
Shepard/ Pit mix: Sadie
Chihuahua: Sugar
English springer spaniel: Harley
Dauchsaund/ Begal mix: Ebony
Jack Russel Terrier: Annie
I have one horse
Thourobred/ quater horse: Ginger
I have one cow
Brown Swiss: Sissi (i had to give her back to the breeder. I miss my big cow that was like a dog :'(

Free Graphics @ hostGIF.com

Free Graphics @ hostGIF.com

Free Graphics @ hostGIF.com
What mythical beast are you?

You are a Dragon
You are a Dragon, a ferious and fearless race. Although you can be a bit hot headed in the end after you are all cooled down you are very reasonable. You are among the most feirce of races, when scorened I fell pity on those whom you release your wrath.
How do you compare?
Take this test! | Tests from Testriffic