| | | |
| --- | --- | --- |
| | | |

Quote:

Do not fear the darkness embrase it, for there is nothing there that isnt there in the light.






Are you new??

Life is what you make of it.

You are who you choose to be!









I am seaba, many here know me from IRC undernet`s #vampires, where I have enjoyed chatting and meeting new friends. I have been on IRC many years, and have met a lot of interesting people, some nice and some not always so nice but hey you`ll find that anywhere, undernet is still a really nice place to chat. I have an online family that I care very much for, some I have met and some I have`nt.
My online brother Tinius, and mother Silverbow. Just to name a few.

SILVERBOW thank you soooo much for all your love and support and for all you and your husband and kids did to help with the wedding and for just being there, coming down 4 days early and all the help with the reception, if it wasn't for you I would have probably killed someone!!! LoL

I`m quiet and easygoing most of the time, it takes a lot to really bother me.
I have few people that I consider real friends, but the ones I do are true friends


Just the facts please:

I live in Pennsylvania, I am the oldest of 6 kids, I have 3 brothers and 2 sisters and a brother no longer living. I have 3 wonderful kids, my oldest daughter audry, booga the youngest of the 3 and my son peanut.










I enjoy being a parent, my kids are my world. I spend as much time as I can with my kids and like doing things with them playing games and going for walks or shopping or what ever.

I love when I am able to go to the beach I don't care what time of year it is I love walking on the beach bare foot and I can walk up and down the beach for hours.

Cooking all kinds of food.

I like a wide variety of music from enya to creed.

I like to make stuff like incense, bathsalts, soap, body oils, walking sticks, jewelry, and leather pouches. Some I sell and some I give as gifts.

I like meeting new people and making new friends either in real life or online. I enjoy chatting with my friends.













Rude people.
people who talk crap about you behind your back, but don`t have the balls to say it to your face.
I cant stand liars.

Driving in rush hour traffic or snow drives me nuts, to many crazy people on the road.





How evil are you?





A little bit of this and that about me!!!


Name: seaba
Birthday: 1968
Birthplace: ohio
Current Location: pa
Eye Color: hazel
Hair Color: redish brown
Height: 5'11
Right Handed or Left Handed: right
Your Heritage:GERMAN.IRISH,& Pennsylvania dutch.
Your Weakness: charm and honesty
Your Fears: out living my kids
Your Perfect Pizza: cheese & tomatoes
Goal You WANT To Achieve This Year: finish remodling my house
Your Best Physical Feature: MY Hair, all 3 feet of it!!!
Your Bedtime: whenever
Pepsi or Coke: pepsi
MacDonalds or Burger King: macdonalds
Lipton Ice Tea or Nestea: lipton ice tea
Chocolate or Vanilla: chocolate
Cappuccino or Coffee: both of course can`t start my day with out it
Do you Smoke: yes
Do you Swear: yes but i try not to
Do you Sing: yes
Have you Been in Love: Yes
Do you belive in yourself: yes
Do you get Motion Sickness: yes
Do you get along with your Parents: yes
Do you like Thunderstorms: no
Do you play an Instrument: yes
DO YOU LIKE Sushi: yes
Ever been Drunk: yes
Ever been called a Tease: yes
Ever been Beaten up: yes
Ever Shoplifted: no
How do you want to Die: in my sleep
What do you want to be when you Grow Up: young
What country would you most like to Visit: egypt
Number of CDs I own: alot
Number of Piercings: 5
Number of Tattoos: none


If you are reading my profile please rate it or rerate it, I always go and rate those who have rated me. If I have`nt rated you yet let me know and I will.
please check out my portfolio to thanks !

Feel free to add me to you`r friends list
Stamp me Realy I don`t mind go ahead and stamp me !

Stalk me if you dare!! bwhahahhaha


A poem i wrote.

With darkened heart
With darkened eyes
Night is long
The soul it crys

With darkened heart
With darkened eyes
The soul it ackes
The heart it longs

With darkened heart
With darkened eyes
Love is lost
But eyes can`t cry

With darkened heart
With darkened eyes
The heart is lost
The soul it dies



To my fiance Thomas, I will love u always
R.I.P March 24 2011










PRESS IT YOU KNOW YOU WANT TO!!

How to make a seaba
Ingredients:

1 part success

5 parts brilliance

1 part empathy
Method:
Combine in a tall glass half filled with crushed ice. Top it off with a sprinkle of lustfulness and enjoy!
Username:
Personality cocktail
From
Go-Quiz.com
| | |
| --- | --- |
| S | Smooth |
| E | Enchanting |
| A | Ambitious |
| B | Bold |
| A | Amazing |
Name / Username:
Name Acronym Generator
From
Go-Quiz.com
Your Icecream Flavour is...Neopolitan!
You aren't satisfied with just one flavor. They say variety is the spice of life and this shines through in your Ice cream of choice! Just don't eat all the chocolate and leave the strawberry and vanilla behind!
What is your Icecream Flavour?
Find out at
Go Quiz
Get a scroll Box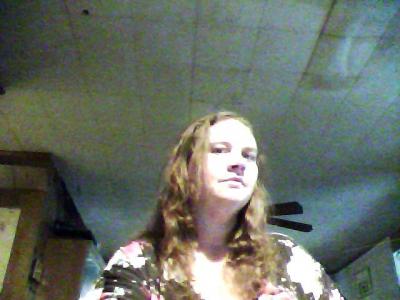 | | |
| --- | --- |
| Member Since: | Mar 24, 2006 |
| Last Login: | Jan 04, 2012 |
| Times Viewed: | 18,053 |
---
| | |
| --- | --- |
| Times Rated: | 1,144 |
| Rating: | 9.807 |
Rate this profile


---

Witchykitten
12:40
Aug 26, 2023

MistressofChains
00:48
Jan 24, 2023
you have been rated fairly

ShadowBorn
00:27
Dec 07, 2022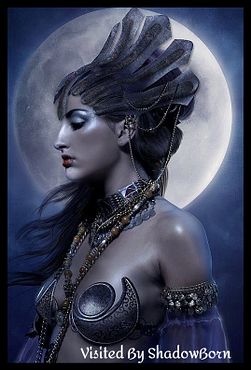 [
All Comments
]
REAL VAMPIRES LOVE VAMPIRE RAVE
Vampire Rave is a member of
Page generated in 0.0738 seconds.