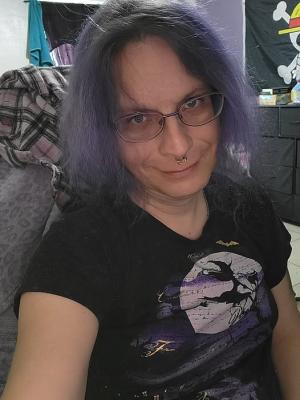 THIS JOURNAL IS ON 274 FAVORITE JOURNAL LISTS
Honor: 71 [ Give / Take ]













4 entries this month


My Transition of 2017

03:18 Dec 31 2017
Times Read: 359

Day 91 of my HRT transition
15:43 Dec 28 2017
Times Read: 385
Day 91: Of my transition process Passed another milestone, It's been 3 months since I started on this path and it's had it's quirks but most of them have seemed to pass, where my emotions are finally adjusting back to where they were when I started.
I haven't been here in a while
18:40 Dec 21 2017
Times Read: 482
So a lot has changed since I was last here back in 2013, I am a Transgender woman now so that's new, I've been on HRT for about 84 days. I know confusing right. Anyways thought I'd give a tiny update.
REAL VAMPIRES LOVE VAMPIRE RAVE
Vampire Rave is a member of
Page generated in 0.1287 seconds.