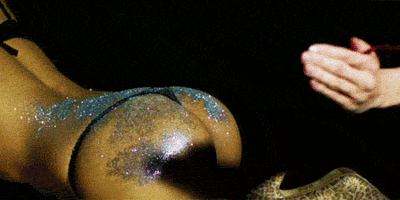 THIS JOURNAL IS ON 246 FAVORITE JOURNAL LISTS
Honor: 13 [ Give / Take ]













8 entries this month


Work calls... so sleep is necessary...

05:32 Aug 27 2009
Times Read: 833


Tomorrow I have an early meeting... so I need to be getting to bed. I'm covering one meeting while my sales manager covers another.


Today we teamed up for a sales meeting with a potential client in a town about a 2 hour drive from our office.


Four hours of driving with him.


He's a great guy and a real "bend-over-backward for a client" type of sales manager...


...but on a personal level... he's like my dad. He tells the same stories over, and over, and over...


Do you know someone like that? I mean, the 2nd time I hear a story I nod and smile... but the third and fourth times I have trouble not saying... "*ahem*... I... can.. finish this story for you..."


*shrugs*


Tomorrow will be a productive day. :)

Yet another great reason...

16:07 Aug 21 2009
Times Read: 874


Going Green is more than an idea; it is an initiative for us. It is one of our main criteria for product recommendation, product usage and the partnerships we sign into.


Our web hosting data center is 100% powered by renewable, wind energy, which makes our hosting not only the most cost-effective you will find, but the most Earth friendly around.


This commitment prevents the release of 2,660 metric tons of carbon dioxide into the atmosphere each year. That is equivalent to planting nearly 2,390 acres of trees, or removing 510 cars from the road.



That is why we've said, "Go Green, Save Green."





Click the banner to start today!
The ughs of a Wednesday...
18:13 Aug 12 2009
Times Read: 901
Solid State is great, but it is not perfect, folks.


It saddens me when a customer brings in an SD card with important pictures that has been corrupted... somehow. Not just a file corruption, but a flat-out hardware failure on the card. It cannot be addressed or seen by any reading device.


Unless she is willing to pay hundreds, if not thousands for a hardware recovery, those pictures are gone.


Sometimes things that are unavoidable happen... but if the pictures you just took are only on the memory card in your camera, it is just as good as only having them on your hard drive. Or only having them on a CD. Nothing is perfect and without multiple backups, you are risking losing the irreplaceable....


We have inexpensive hardware back-up solutions. We have inexpensive off-site backup solutions.


$100 for a USB drive or $25/year for webspace is getting away cheap when you consider the cost of recovering what could be lost... or the heartbreak of losing it in the first place.


Heh.
02:49 Aug 12 2009
Times Read: 917
Monitoring report for the past week for my company website. These stats are pretty typical for all the sites we host.
Fast response times, close to 100% if not 100% uptimes... all good.
Just saying.
More good stuff...
17:14 Aug 10 2009
Times Read: 939
...showing Morri what our FTP application is capable of. Showing synched files, synching folder navigation between a remote server and local directories, one-button file transfer to a remote server. It gives you more control over what you move and what you back-up than an automated program - you get pure copies that can be copied back, not an encrypted back-up that would need to be restored...


It's pretty darn easy.


Don't forget to sign up with our online store. You get a monthly newsletter that offers great tips and information on technology written in an easy to understand way - not something only a tech geek will understand.


You also get access to purchase over 600,000 products online.


It also enters you into the drawing. Click the graphic below to get started!


WOOT!
22:58 Aug 06 2009
Times Read: 966
The new ads are running.


Rock & roll!
Just updated...
19:34 Aug 06 2009
Times Read: 982
Loaded these two ads into our advertising campaigns here - we will start running them later today.


Cool graphic design on the first one... very VR'esque!



Keeping it simple...
06:41 Aug 05 2009
Times Read: 1,005
...I'm not in a story telling mood, but I put some pictures from my trip in my portfolio.


As I always say... enjoy them, or don't. It's always in the eye of the beholder...
REAL VAMPIRES LOVE VAMPIRE RAVE
Vampire Rave is a member of
Page generated in 0.1883 seconds.