THIS JOURNAL IS ON 369 FAVORITE JOURNAL LISTS
Honor: 191 [ Give / Take ]











6 entries this month


MMFWCL is freaking awesome!

05:56 Jun 26 2011
Times Read: 940







Did I ever mention how awesome MMFWCL is?

He noticed my kismet and immediately checked on me.

Then he went the extra mile to make me happy.

He is such a sweetheart. A great friend.

Thank you hun .... muaks!

Note to self : Start using spell check!
10:04 Jun 24 2011
Times Read: 957


*facepaw* error rectified!


Eloquent

| Block |

Date: 16:17:38 - Jun 24 2011

Rating: 10

Comment:


"*takes in a deep long breathe*" Should it not be "breath" as to breathe is to take a breath.


Babehz!!!
09:31 Jun 23 2011
Times Read: 972


At last ... Aishwarya Rai is expecting!

Gawd its time she settled down ... Even though this is not the first pregnancy in the Bachan's household ... its gonna create the biggest buzz eva :D


I somehow knew it! Seeing her recent weight gain ... I knew she had a bun in the oven :) Well looking forward to more babeh news!


Winner's Club :D
06:36 Jun 21 2011
Times Read: 1,012
******

Golden Sands ... check!


Alpine Run ... check!


Tinsel Town ... check!


The Carnival ... check!



Game Over!

******


Girls rule! Even at 1am!

FeverDreams 1 : Ezio 0


How to beat your boyfriend at gaming ...

* Bat your eye lashes and look cute. Make him think you are harmless.

* Pout and whine about how you suck at gaming. Make him take pity on you.

* Gain the lead by sweet talking him to start playing at a later time.

* Secretly play the night away.

* Then when he least expected it … BAM!!! Win him!

Then after you beat him … publish your victory all over and annoy the crap outta him! Muahaha!


My first grahpic! yay me!
15:23 Jun 05 2011
Times Read: 1,118


Well I officially have my proper up to date photoshop software thanks to my archenemy Ezio. He virtually spent his Sunday evening with me .. helping me with the illegal installation *shifty eyes*. Well I told you he was a bad influence!


Who knew that the fiery arrogant brat could be so patient and humble. He instructed and guided me step by step and we managed to get it done. He didn't seem the least bit agitated by my ridiculous questions. *blows kish* ... But don't get all cosy Ezio ... *glares* I still very much love to hate you!


Anyway I have no proper knowledge of photoshop ... and whatever I have created thus far was based on self taught trial and error methods. Today I made my very first graphic flamy text thingie using a professional tutorial. It didn't turn out perfect but I think for a first attempt it looks alright. A bit fuzzy but kinda alright!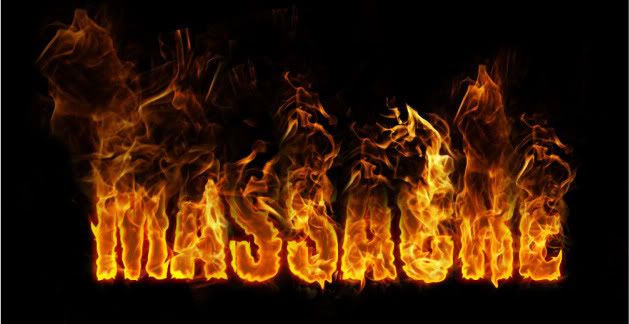 *shrieks and giggles* Sooo .... what do you guys think? Cutey or wad?

Task Accomplished :D
17:44 Jun 01 2011
Times Read: 1,135
******

Down Under ... check!


The Orient ... check!


The Bazaar ... check!



Golden Sands ... here I come!

******


After weeks of being stuck at the bazaar, I finally cleared the damned level and move onto the next region. Well I guess I just needed a little motivation *winks*. Now gimme mah pressie!


The game drove me nuts! I nearly kicked over my laptop twice out of sheer frustration. I screamed at myself and even nearly cried. While taking a break I also thrashed the send button in tattoomommy's webcam. This game is evil. It made me do weird things!
REAL VAMPIRES LOVE VAMPIRE RAVE
Vampire Rave is a member of
Page generated in 0.1318 seconds.