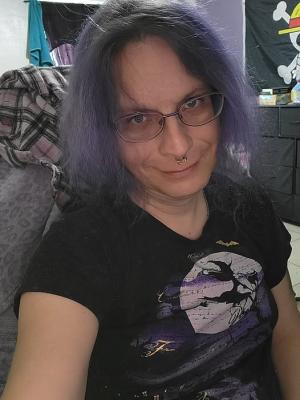 THIS JOURNAL IS ON 257 FAVORITE JOURNAL LISTS
Honor: 365 [ Give / Take ]













3 entries this month


Zelda Rubinstein

21:10 Jan 28 2010
Times Read: 629

Zelda Rubinstein, the actress best known for her role as the psychic in the horror film "Poltergeist," died in Los Angeles, California, on Wednesday, her agent said. She was 76.
Rubinstein was hospitalized at Cedars-Sinai Medical Center about two months ago after suffering a mild heart attack, Stevens said. "She had ongoing health issues and unfortunately they finally overtook her," he said.
Gordon Ramsey's Shepred Pie
22:46 Jan 25 2010
Times Read: 638
Gordon Ramsey's Shepred Pie

01:25:54 - Oct 18 2009

Times Read: 43


ADMIN: | EDIT | DELETE |


Ingredients

Shepherd's pie

2 tbsp olive oil

Sea salt and freshly ground black pepper

500g minced lean lamb

1 large onion, finely grated

1 large carrot, finely grated

2 cloves garlic

1-2 tbsp Worcestershire sauce

1 tbsp tomato puree

Handful of thyme sprigs, leaves picked

1 sprig of rosemary, needles chopped

250ml red wine

300ml chicken stock

1kg Desiree potatoes, peeled and cut into chunks

50g butter

2 egg yolks

Parmesan, for grating

Olive oil

Sea salt & freshly ground black pepper

Pan-roasted carrots

2 sprigs of rosemary

Small handful of thyme sprigs

1 garlic clove

500g medium sized carrots, peeled and trimmed

2 tbsp olive oil

Sea salt and freshly ground black pepper

Few knobs of butter


Method: How to make shepherd's pie

1. Preheat the oven to 180˚C/gas 4 -and get prepped by watching Gordon prepare this shepherd's pie.

2. Heat the oil in a large pan until hot. Season the mince and fry in the oil over moderate to high heat for 2-3 minutes. Stir the onions and carrot into the mince then grate the garlic in as well. Add the Worcestershire sauce, tomato puree and herbs and cook for 1-2 minutes, stirring constantly. Pour in the red wine and reduce until almost completely evaporated. Add the chicken stock, bring to the boil and simmer until the sauce has thickened

3. Meanwhile, cook the potatoes in boiling salted water until tender. Drain then return to the hot pan over low heat to dry out briefly. Pass them through a potato ricer then beat in the egg yolks, followed by about 2 tbsp grated Parmesan. Check for seasoning

4. Spoon the mince into the bottom of a large ovenproof dish. Using a large spoon, layer the mashed potato generously on top of the mince, starting from the outside and working your way into the middle. Grate some extra Parmesan over and season. Fluff up the mash potato with a fork to make rough peaks. Bake in the oven for approximately 20 minutes, until bubbling and golden brown

5. For the carrots bring a pan of water to the boil with the rosemary, thyme and garlic. Boil the carrots in the water for 3 minutes to soften slightly, then drain and pat dry. Heat the oil in a large non-stick sauté pan then add the carrots and some seasoning. Brown the carrots all over until just tender, adding the butter towards the end of cooking
Gordon Ramsey's Risotto
22:46 Jan 25 2010
Times Read: 639
Gordon Ramsey's Risotto

19:38:06 - Oct 23 2009

Times Read: 37


ADMIN: | EDIT | DELETE |


Risotto


400g (about 1 lb - 2 cups) risotto rice (such as arborio or carnaroli)

1 litre (about 4 cups) brown chicken (or vegetable) stock

150g (about 1-1/4 cups) shelled broad (fava) beans

150g (about 1-1/4 cups) peas (or petits pois), thawed if frozen

50g (about 1/2 cup) freshly grated Parmesan, plus extra shavings to serve

25g (about 1-1/2 Tbs) butter, cut into cubes

handful fresh chives(optional), chopped

sea salt and freshly ground black pepper


To prepare risotto, rinse rice under cold water and strain. Add to a pan with 2 cups of chicken stock and 2 cups of water. Add a generous pinch of salt. Bring to a simmer and blanch rice for 7 minutes. Drain the rice well and spread the rice out on a lightly oiled tray. Allow to cool.


Finishing the risotto: In a shallow pan, place blanched rice and add just enough chicken stock to cover the rice. Quickly bring to a boil and cook until almost all of the stock is evaporated. Taste risotto to see if it is cooked to al dente. Add a little more stock if the risotto needs additional cooking. Add peas, fava beans, Parmesan and a few pieces of butter. Cook for a few more minutes until the beans are tender. Season to taste and add some fresh chives (optional).

REAL VAMPIRES LOVE VAMPIRE RAVE
Vampire Rave is a member of
Page generated in 0.1356 seconds.