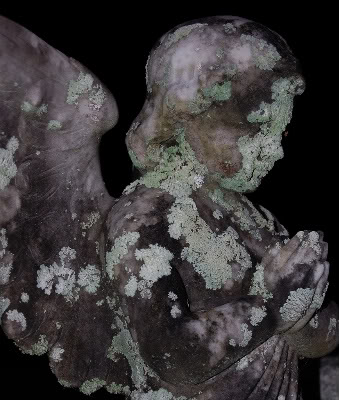 THIS JOURNAL IS ON 133 FAVORITE JOURNAL LISTS
Honor: 0 [ Give / Take ]













6 entries this month


18:42 Sep 29 2008
Times Read: 780


SO busy I am ready to spit! I love it this way...it's how I work best, but wow...omg...just freaking wow. From this point until the end of the year, it is going to be Go! Go! Go! I need to log off for a while and concentrate all my neurons, cells, and astral plane monkey power on the matters at hand. Please send prayers and extra coffee my way :)

13:55 Sep 16 2008
Times Read: 878


My god...I have ants. In my CAR! What the hell?

PRIVATE ENTRY

02:53 Sep 15 2008
Times Read: 900


• • • • PRIVATE JOURNAL ENTRY • • • •

Doin' My Part

07:40 Sep 12 2008
Times Read: 970


Well, Dominars, you already have the Sandbox to moderate, its name a warning to all who would tread there barefoot.



I found this sign you might want to use as a marker for some of the messier places in the other sections until you can get it all tidied again. *CLEAN UP ON THREAD 4!*




Where are MY ruby slippers, man?!
00:17 Sep 10 2008
Times Read: 1,021
Oh god, if VR has a mommy, is it...me?!



* Good job.

* Oh, follow the rules.

* Think about other people before you jump right in there and call them a retarded monkey.

* Don't swim in that forum until your food has digested for 30 minutes!

* Nipples are for OTHER vampires.

* Well, if Cancer jumped off a bridge, would you?!

* Don't make me turn this internet around, young man!

Buh-bye
08:50 Sep 06 2008
Times Read: 1,109
I read journals. Not so much a forum girl, but journals I like. I see people writing about VR, the drama fest. Ya know, the real truth is, VR isn't a drama fest...YOU are.



VR isn't drama to me. Why? Because I choose to be here for other reasons. I like to write and talk to a few friends. If people don't like me, I let it go. I EXPECT that not everyone will agree with me. That's normal and healthy.



I laugh a lot and I rarely get frustrated by anything VR-related for more than 3 seconds. I'm not anti-drama...if you want it, go at it. But why whine about it when it's in your power to stop it in its tracks? There are truly enjoyable reasons to be here...find some or re-evaluate why you're here. If you hate it, self-delete.



Oh, and...can I have your stuff? (That was for my gamer friends)
REAL VAMPIRES LOVE VAMPIRE RAVE
Vampire Rave is a member of
Page generated in 0.1246 seconds.