| | | |
| --- | --- | --- |
| | | |

Quote:

"All societies great changes were born in blood"
This page is still under construction. Advice gladly accepted.

About me: Blood type O+ which everyone here probably knows is referred to as the universal donner.

As noted below I am in the process of posting a short novel in my journal I would greatly appreciate members read it. Comments appreciated.
I also posted a stand alone short story.

Music: Green Day,
Ramones,
Slipknot,
Springsteen,
Lincoln Park
Sex Pistols

Likes: Vampires (surprise)
Pagan Rituals
Fall Colours
The Night Sky

Dislikes: The Illusion of Reality
Neo-Cons
Racists
Sexists
ists in general

Her dark heart mirrors my own
She meets my strength with her strength
But her immortality escapes me
Her wisdoms of the cycles of life
Fill me with awe
And I proudly walk beside Her

I enjoy writing fiction and I've decided to begin posting a short novel I'm currently working on in my journal. I have posted 4 chapters thus far. The fifth chapter should have been posted Sunday 11/30. I have fallen behind due to assorted drama in my personal life. Not too mention indulging in my third favorite sin, sloth.
I'll get back on schecule of posting at least one per week on Saturday or Sunday, aftter I get back from Ecuador on Decembr 27.
Any similarity between the main characters and any real person is coincidental and a bit surprising to me. I would love comments as to what you like or don't like particularly in terms of style. I am not interested in advice as to what should happen next. The characters seem to have taken over at some point in the second chapter and I will let them run the show as much as possible. I would like reactions to the writing style and comments regarding keeping your interest or not. To any who do chose to read and comment on the story, my sincere thanks in advance.

OK so I decided to tell you more about my reality based life.
Married with two wonderful children.
Marriage is a challenge for anyone. I think the happily ever after myth that does a great deal of damage. In my relationship I think my wife has become more conventional and I guess I am getting less conventional or perhaps weird would be the correct term. This is not to say that our marriage is not working. I think it is. But we have had to accept that we can't be everything to each other.
Our kids are great. I'm closer to our daughter. And my wife is closer to my son. I got the best deal on that my daughter makes her life easy. My son struggles a bit.
OK geez I hope this is not as boring to you as it is to me.
I also work a day job for an auto company, and by the way the big three bail out sounds like a good idea to me! Surprise. OK what else?
I have on occasion engaged in safe sane and consentual S/m. I like both roles.
Ratings people always talk about ratings. I almost always give a 10 or I don't rate. I'm not really sure I even believe in ratings. One thing I have never mentioned in my ratings is that some profiles are too long. The too long ones generally have a lot of cool stuff but I get tired of scrolling.

Peace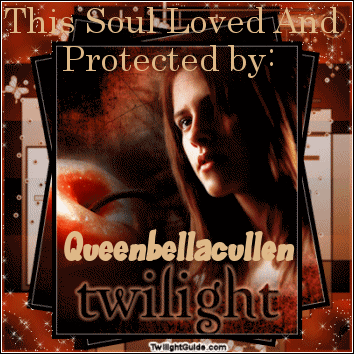 | | |
| --- | --- |
| Member Since: | Aug 31, 2008 |
| Last Login: | Feb 01, 2010 |
| Times Viewed: | 3,929 |
---
| | |
| --- | --- |
| Times Rated: | 415 |
| Rating: | 9.338 |
Rate this profile


---

ReaperSoulMate
21:16
Mar 17, 2022

MutantGoth
05:57
Feb 25, 2021
Energy Vampire & Mystery Author... :).


Earthgrinder
04:24
May 19, 2020
[
All Comments
]
REAL VAMPIRES LOVE VAMPIRE RAVE
Vampire Rave is a member of
Page generated in 0.1399 seconds.