PAGE UNDER CONSTRUCTION



Hello darlings,

I hope you are doing well.

A Little About Myself:
I am 23 years old. I am 5'3 and I have eyes are blue green, sometimes. My hair is naturally a dark brown but for right now is is blue black. I am of Irish decent. I have a bit of Cherokee Indian. but not really enough to tell. I am a friendly and sweet person. Want to know something? I am bisexual. I like to hang out and meet new people. I have four tattoos and my nose pierced. I am a belly dancer, I have been for eight years and I still enjoy dancing. I love anything paranormal and stuff that is weird. I love the night time and full moons especially. I like to play around with energy and other stuff . I LOVE CATS. I enjoy going to the gym. I love to listen to music. I don't usually listen to just one specific type of music. I like a variety of diffrent music. I enjoy listening to middle eastern music, tribal fusion music, and I love Indian music.


My Favorite Bands:
Evanesence
Slipknot
H.I.M
Killswitch Engage
Kittie
Marilyn Manson
Just to name a few. I can't think of all the ones I like.




Spelldust.com - Wiccan pictures, magickal images, witchy layouts, and more


(__/)
(='.'=)
(")_(")
This is Bunny.
Put him on your Vampire
Rave Page and help him
on his way to world domination.


Movies:
Underworld
Interview with a Vampire
Ginger Snaps (My Favorite)
Ginger Snaps 2
Ginger Snaps Back: The Begining
Nightmare Before Christmas
Corpse Bride
Labriynth
Legend
Harry Potter films
The Waterboy
Scarface
Friday
Next Friday
Just to name a few movies.




Spelldust.com - Wiccan pictures, magickal images, witchy layouts, and more

Anime:
Hellsing
Samurai Champloo
Fullmetal Alchemist
Inuyasha
Cowboy Bebop
Tenjho Tenge
Fruits Baskets.




Spelldust.com - Wiccan pictures, magickal images, witchy layouts, and more



Which GOTHIC PRINCESS are you? (Awsome Photos)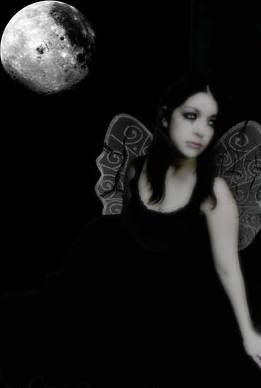 Jasmine (from Aladdin)Your father looks like King Tut and you are the lead belly dancer in the kings harem. Your car is a magic carpet and you burn alot of incense. Your gothic story: You're name is Deadly Nightshade and you don't like your life in the palace. Your help arrives from the evil vizier, Jafar who is plotting to get the magic lamp for his own selfish use. Jafar decides he needs the help of Aladdin to seek the lamp in the Cave of Wonders. Aladdin gets and keeps the lamp and the Genie inside for himself. The Genie changes Aladdin into a the handsome Count Dracula who bites you on the neck and makes you his bride. You and the Count ive happily ever after since the Genie will grant you any wish you desire.Take this quiz!







Quizilla |
Join

| Make A Quiz | More Quizzes | Grab Code

My dislikes are mean people and the ones who think they are better than everyone. People who want to start shit with people for no reason at all. I CANNOT stand people who are liars, manipulators, and two-faced backstabbers. If you are any of these people please don't talk to me.
If you would like to chat feel free to bite me cause I will bite back!! Stalk me or send me a message!
Also, let me know if you add me to your friends list, so i can add you!
MY PROTECTORS