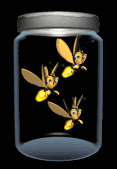 A Jug of Wine
A Leg of Lamb
And THOU!
Beside me, whistling in the darkness







You might not like me. I'm not an easy person to cope with. But if you can get past that...I'll be the best friend you ever had. Or at least the most entertaining. Or maybe just confusing.

I'm bubbly and outgoing yet broody, moody and often bitchy, a born loner who sometimes can't stand to be alone, a total geek with a high IQ but a complete lack of motivation.

I probably don't fit in much with most of the Dark crowd, because I'm actually pretty bright and cheerful and am only fascinated with things like vampires for purely entertainment purposes. But I do share a love for all things fiction and fantasy, so I guess that entitles me to be here.

I'm a very live-in-the-moment, emotional sort of person. I show every feeling on my sleeve, whether happy, sad, angry or bored. I rarely worry about the future, and I spend little time in the past. I live for the here and the now, not for the what will be or the what has been.

Which, combined with my high IQ means I'm often brash, and sometimes say things before I think about them enough, because my brain is constantly going a mile a minute, so it's not worrying enough about what the mouth is doing. Makes it very entertaining to be around me for any length of time. Or annoying. You take your pick.

Family is extremely important to me. My husband is the light of my life, my one true love, my soul mate and best friend. We have been together for 15 years, and our friends say we make them sick because we act like we still actually love and like each other. Well, we do, so enjoy being jealous. My daughter is the second light of my life, my one cub, my pride and joy, and also my thorn and my grief (she's a teenager).

My parents mean a lot to me, even though my childhood was sometimes strange and rocky. Now that she's no longer responsible for my behavior, my mom is one of my best friends and I can talk to her about everything. And my dad still spoils me rotten, and buys me computer stuff when Mom's not looking.

I have one sister. She and I haven't been close for a long time. But she's going through some changes in her life, and maybe that will change now. I sure hope so, because she's my baby sister.

I also have a lot of family I collected, since my birth family is quite small. These people are no less important to me for not being connected by blood. I'm a fiercely loyal friend, because I don't make good friends easily, so every friend I have is extremely important to me. I consider all my friends as my family. Because sometime, family is what you make, not what you're born with.

There are five important women in my life that when people ask me who my best friend in the world is, these four women immediately come to mind, and I consider each one my sister.

Trisha, who I've known since high school. She bails me out of more messes than I deserve, nags me when I'm being stupid, and calls me crying when her dog dies. If my life didn't have her in it, my life would be a wreck.

Lissa, who I met here on VR. Every week we find yet another thing that connects the two of us in some ephemeral way. Our minds function the same way, and sometimes so do our mouths. :) She's my sister in every way that matters but birth, and even though we're separated by half a country, we're connected heart and soul for life.

My ebil twin, xRoguex, whose real name I'll keep since I don't know that she wants to share that with just ANYONE. Regardless of what we call her, she's my sister from down under, my better half across the world, my mentor, my guide, my consort in chaos and my inspiration. Someday, despite her husband's concerns, we WILL visit each other, and damage to the continent be damned!

Cecilia, who works at the same miserable job I do. We are from polar opposite backgrounds, cultures, everything, and yet somehow, we fit, we mesh, we connect, and she keeps me sane when I want to pack my desk and run out the door screaming. And she's my favorite person to curl up in Starbuck's with and yack about everything from work to politics with over lattes and sweet treats.

Betty Jo, or BJ for short. She's uncanny. Every time in my life since I met her that I've been feeling lower than low, she suddenly calls or messages me with thoughts of love and support. I don't know how she does it, but she's always there, even if we don't talk for months. Her kids call me their aunt, and my daughter calls BJ hers. We always end every phone call with "I miss your pretty face".

Some other people who are really important to me...

In a class unto herself is Izzy, xXShadowDravenXx, who is my "adopted" daughter and who is so much like me sometimes, it's easy to believe she's really mine. A world apart, but close at heart, that's my Izzy girl. Beautiful and sassy, no "pretend" daughter has ever been loved as much as Izzy. If she makes it to the States next year like she plans, it's going to be REALLY hard for me to let her go back home. :)

CrimsonJuliet, the "Other Lisa", my DOOD, she's fun and funky, and sometimes moody and broody herself. She's got a good perspective on things, and she's always willing to listen. And loves to share everything she finds on YouTube with me. She has a heart of purest gold and I treasure her friendship beyond measure.

My philosophy on friends is this:
Everyone can have a ton of shallow friends and a busy social calender.

I don't. But...

My friends are the sort that I can call at three A.M. and say "My car broke down", and the very next words out of their mouths are "Where are you? Let me get dressed."

This is entirely metaphorical, since some of my best friends don't live close enough to me for that, but you get the general idea. MysticalWench, I'm very sure if I called HER, would at least jump on her computer and help me find a tow service, since Illinois to California is a damned long drive to rescue me. And CrimsonJuliet would probably say "Dood, don't you have AAA or something?", but she'd be very anxious until I was safely back home.

I protect every one of these people with swift and blinding violence. They're rare and precious and worth the fight.




~Question everything. God is not great, Jesus is not your lord, you are not disciples of any charismatic prophet. You are all human beings who must make your way through your life by thinking and learning, and you have the job of advancing humanity's knowledge by winnowing out the errors of past generations and finding deeper understanding of reality. You will not find wisdom in rituals and sacraments and dogma, which build only self-satisfied ignorance, but you can find truth by looking at your world with fresh eyes and a questioning mind.~PZ Myers


I am a dedicated atheist. I am unable to believe in things you cannot prove. I am just not wired that way. I need tangible evidence, hard proof you can see, touch, date and quantify. When you can prove God, I will believe in him. The stories in the bones, the journal that is evolution, that I can see, I can touch it, I can relate to the science that supports it. There is no science behind God, at least not one that doesn't come off as a complete and utter joke. (cough cough, I.D. cough cough)

Funny thing is, I consider myself very strong of faith. I have faith in tangible things. I have faith in the love of my family. I have faith in the loyalty of my dogs. I have faith in a strong cup of coffee. I have faith in the foolishness of mankind.

I have often felt that religion is driven in part by fear. People fear the unknown, they fear death, they fear natural disasters, they fear disease, they fear guilt, so to compensate for their fear, they created an invisible being to blame the whole thing on.
"What happens when I die? I'm afraid of dying" - It's okay. God will take you to Heaven and you'll be happy and peaceful and surrounded by the music of the angels. Not me. I plan to become free-form energy and drift through the universe until I come to a planet with an advanced and enlightened civilization, where I shall reincarnate myself.

"Why did that tornado destroy our town?" - God did it to punish you all for your sins. Huh. Then why is Washington DC still standing? A more wretched hive of scum and villainy, and yet not one tornado.

"Why is everyone dying of the Swine Flu??" - God is sending plagues and pestilence again to plague mankind and purify them so that they might purge themselves of sin and look to God for guidance. Nuts to that. Disease is the sole domain of Mother Nature, and she's doing it because God's followers refuse to practice birth control. When an enclosed ecosystem becomes overcrowded and begins to drain its resources, Nature strives to reassert the balance, and does so by purging the excess population, by means such as disease. It's natural selection people, so take your vitamins, wear a condom and wait for the Captain Tripps.

"I feel really bad I just banged some man I met at a party and cheated on my husband. What do I do now??" - God created Sin by tempting some bitch named Eve with poisoned apples. She ate one, and knew about all sorts of things she shouldn't have, in God's eyes, like dirty sex on your knees with someone other than Adam. So now you have to follow God's rules in order to avoid sin, and you don't have to take responsibility for being a skank, because God is just testing your faith. Right. You banged the guy from the party because it felt good, and because humans are basically sexual creatures. It feels GOOD to have sex, and if Adam's not putting out, you may do something stupid like go get it somewhere else rather than waving your naked tail in Adam's face until he does something with it. You're human, you want it, you got it, now go get tested, go to counseling, and get over it.

Religion is also driven by humanity's need to either control or be controlled. A certain set of any population wants to always be rich and in charge. The problem with that is, the people who are rich and in charge are often envied and downright hated by those who are poor and NOT in charge. So, in order to keep the poor and not in charge happy, the dudes in charge create churches and gods and rules to follow, so all the little poor people can pray and be happy and make believe it's all okay that they're poor and not in charge, because it's all "God's Plan".

Which brings me to my biggest peeve with religion. God's Plan. Whenever something bad happens, people say, it's okay, it's God's Plan. I have a problem with that. If it's part of God's Plan to have a 40 year old man rape a 6 year old girl, destroying her physically and mentally for the rest of her life, then God is one sick bastard. If God's Plan includes Jeffrey Dahlmer taking home men to have sex with them, and then murder and eat them, dude, seriously? God, wow, that's one weird plan. God's Plan somehow includes making all of his followers breed like rabbits, then die from starvation because the area they live in can't provide enough food for everyone. Wouldn't a better plan be to have fewer damned kids? God's Plan includes nuclear bombs and reality tv shows about asinine celebrities dumped in a jungle and rape and murder and famine and brussel sprouts. Any real god worth his salt would give the 40 year old molester a massive embolism before he got his pants off, would have had Dahlmer struck by lightening the day he killed his first cat and would make people mysteriously sterile after no more than 2 or 3 children. (Duggars, I'm looking in your direction...)

"I'm an atheist, and that's it. I believe there's nothing we can know except that we should be kind to each other and do what we can for each other." ~Kathryn Hepurn

Wiser words are rarely spoken. I believe that we should do right things because it's simply right to do them. We should avoid wrong things because there are bad consequences that hurt people in the end.

We should not cheat on our spouses because doing so can cause pain and sorrow and destroy a family.

We should not steal, because doing so causes a store to raise prices, then one day, a poor mother has to make a choice between milk or diapers, because she can't afford both.

We should not commit murder, because nothing gives us the right to take another person's life from them, and cause their families so much unnecessary pain and loss.

We should not lie if said lie will come back to cause hurt. Telling your best friend she looks fabulous in that ugly dress she's so proud of is fine. But telling your wife you love her and would never cheat on her while you're banging your secretary every day at work...not okay.

We should not beat our children, because it leaves scars sometimes you can't see on the outside. We should however, discipline our children, even with the occasional spanking, because they have to learn right from wrong so that they become useful members of society.

We should not beat our dogs, because we made them. We created dogs to accompany us through life, to worship us and to sorrow when we are gone from them and to be joyously happy to see us when we return. You cannot create a creature like that, then torture it, starve it, leave it in an alley or tie it up in the backyard and toss it a scrap once in a while. You have to love it and cherish it, and prove worthy of the devotion that dog will give you every day of its life.

Lysa's Commandments: Kinder than God's, easier to follow, and based in love, not fear.

That's my chapter and verse on religion. You don't have to like it, but you should respect it, because I'd do the same for you.