Overly nice girl, who enjoys meeting new people. I am rather laid back, like to read, love vampires, horror and action movies, and hate government.
Mentorship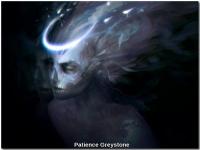 Protection




This is my protection stamp if you would like to use it please ask me






More About Me


Music
everything, blues, classical, trance, club, pop, metal, ska, reggae, jazz, rap and country.
Movies
all time favorite - the Lost Boys (yeah I know), runners up are Snake Eyes, Ocean's Eleven, Star Wars and Nightmare Before Christmas.
Books
Kerrelyn Sparks, Anne Rice, L.J. Smith (yeah I know again). Starting to read a lot of Lynsay Sands. I do like a good sci-fi book, but haven't found any authors that I want to read their whole series yet.






I do love meeting new people, but I am not into cybering and i am not looking for a man to date since I have one!

Also, I hate drama, so please leave your drama at the door.

Anything else you want to know about me please message me.