| | | |
| --- | --- | --- |
| | | |

Websites
Quote:

Oh...BITE ME!
*UPDATE* If you would like to be friends...i am so down...just let me know so i can add u back! thanks!

Please if you think that my page isn't worthy of a great rating let me know so i can change it to make it into a page worth of a great rating...so don't be a fuckin' pussy waiting to be fucked over k? thanks guys!

And You Guys don't have to welcome me to the rave anymore i've been here for awhile...haha thanks :)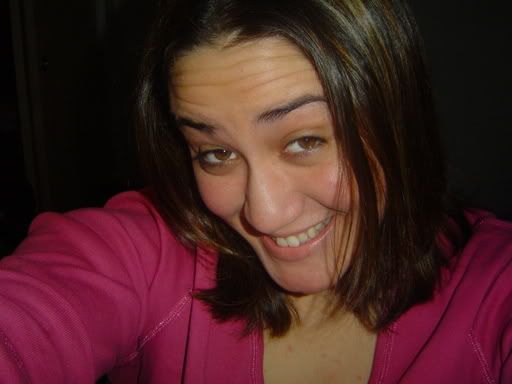 My name is Ki'i, and I'm 19 years old. I'm originally from Hawaii, but now I'm residing in Portland, Oregon. I'm attending college at Portland State University. I admire people who respect others and treat them the way u would want to be treated. I totally can say that I hate HATERS...the ones who bring people down just because they think they can...well they're wrong...LOSERS...anyways im about to add more info to my page...and a lot more..so keep on checking...rate it if you LIKE it!!

Most of the people on this site ROCK! you guys are so awesome! So thanks for all the support that you guys have shown me! Thanks for welcoming me to the DARKNESS!

Random Stuff:

Likes: Parties, Surfing, Basketball, Volleyball, Surfing, Great Friends, Music, Movies, TV shows, Beer, Wine, Boys, Apple Juice, Recycling, Beaches, Peace, Sunsets, Histories, etc.

Dislikes: Mean People, Rude People, Hate, Racism, Negativity

Movies the I Currently Own:Uncle Buck, The OC Season 1, Family Guy Seasons 1,2, and 3, That 70s Show Season 3, Friends Last Season, Ben-Hur, Blade 2 and 3, The Fast and The Furious, 2Fast 2 Furious, Hero, Billy Madison, 50 First Dates, Half Baked, Happy Gilmore, Devil's Rejects, Ted Bundy, Joy Ride, Mr and Mrs. Smith, Harold and Kumar Go to White Castle, Meet the Parents, Clueless, MIB 2, Young Frankenstein, Freddy VS Jason, 8Mile, American Pie 1 and 2, Dumb and Dumberer, The Big Lebowski, Underworld, Dodgeball, Wedding Crashers, Remember the Titans, Futurama Season 1, One Hour Photo, and Hawaii...

Television That I Watch: Family Guy, Futurama, Real World, Miami Ink, Road Rules, Laguna Beach, OC, American Dad, Inked, Simpsons, Next, The Inferno, Parental Control, That 70s Show, Family Feud, Who wants to be a millionaire, American Idol, Lost, Desperate Housewives, Ripley's Believe it or Not, Truth or Fiction?, and the list goes on...

People I Admire: My Grandma...she's always been there for me since day 1...I could never forget her...love you grams! My family who has been there for me time and time again when i have fallen...they were there to pick me up...love you guys thanks! To my friends...thank you for being there for me at my worst through thick and thin and showing me that it truly is chicks before dicks! LOVE YOU GIRLS!!

Music: Bob Marley, Tool, Perfect Circle, Nirvana, NIN, Rob Zombie, Journey, CCR, ACDC, Kiss, Jefferson Airplane, Steve Miller Band, Linkin' Park, Alter Bridge, Fall Out Boy, Mudvayne, Marilyn Manson, Alanis Morrisette, Alfa Blondie, The Roots, Andre Nikatina, Atmosphere, Audioslave, Beatles, Beck, Bill Withers, Black Eyed Peas, Warrant, Blink 182, Bob Seger, Boston, Brian Mcknight, Josh Groban, Kelly Clarkson, Clay Aiken, Boys 2 Men, Bryan Adams, Chicago, Bush, Ciara, CKY, Coldplay, Damian Marley, Counting Crows, The Cardigans, The Darkness, Dashboard Confessional, Def Leppard, Led Zepplin, and many more....

Some Pictures That I Like:




If you want to contact me my sn for: AIM=hawaiiansuprstar....MSN=kklavine@hotmail.com...so yeah looking to hear from ya...hehe:)


Scared
Your eyes are scared. Your eyes are scared of pain, or rejection. You know how much it hurts to lose someone u cared for, but in return they dumped you like a sack of potatoes! Someday you will find your special friend, or lover, so dont stay hidden too much. You have also seen much misery when it comes to guy too, so you pefer to keep it safe, and keep your heart locked up from everyone guy that seems to be interested. You dont wanna go through anymore pain....

Take the quiz: "Which Vampire Clan Do You Belng To?"


Assamite
Your heritage is from murderous assassins and you bring miasma of terror! Clan quote: 'Save your breath, weak one, no one will hear your screams. Now aid me on my journey back to Haqim's grace'


"Life is one big road with lots of signs. So when you riding through the ruts, don't complicate your mind. Flee from hate, mischief and jealousy. Don't bury your thoughts, put your vision to reality . Wake Up and Live!"-Bob Marley


























"Lyrics that I can relate to..."
I like to dream yes, yes, right between my sound machine
On a cloud of sound I drift in the night
Any place it goes is right
Goes far, flies near, to the stars away from here

Well, you don't know what we can find
Why don't you come with me little girl
On a magic carpet ride
You don't know what we can see
Why don't you tell your dreams to me
Fantasy will set you free
Close your eyes girl
Look inside girl
Let the sound take you away

Last night I held Aladdin's lamp
And so I wished that I could stay
Before the thing could answer me
Well, someone came and took the lamp away
I looked around, a lousy candle's all I found

Well, you don't know what we can find
Why don't you come with me little girl
On a magic carpet ride
Well, you don't know what we can see
Why don't you tell your dreams to me
Fantasy will set you free
Close your eyes girl
Look inside girl
Let the sound take you away
GREATEST BAND EVER!

| | |
| --- | --- |
| Member Since: | Sep 14, 2005 |
| Last Login: | Sep 20, 2006 |
| Times Viewed: | 10,258 |
---
| | |
| --- | --- |
| Times Rated: | 728 |
| Rating: | 9.185 |
Rate this profile


---

SookieWolf
12:07
Feb 10, 2018
vXVampre
18:18
Aug 20, 2017

BetseyDarling
07:18
Mar 27, 2017
[
All Comments
]
REAL VAMPIRES LOVE VAMPIRE RAVE
Vampire Rave is a member of
Page generated in 0.0624 seconds.