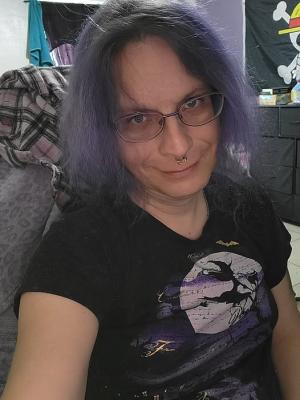 THIS JOURNAL IS ON 274 FAVORITE JOURNAL LISTS
Honor: 11 [ Give / Take ]













4 entries this month


My New Metorship

05:38 Aug 17 2009
Times Read: 889

Games Comming.
05:32 Aug 15 2009
Times Read: 916
Batman: Arkham Asylum 08/25/2009

Saw the demo and played the demo the characters look very stiff though the fighting seems like fun.



Left 4 Dead Crash Course Campaign September 2 months prior to the release of L4D 2 what a joke. People will play it and two months later have to buy the new game. Release it now.



Battlefield 1943 09/01/2009 only mentioning this cuz i'm getting really tired of the WW2 games.



Left 4 Dead 2 November 17th, 2009



Diablo 3 December 2009



Star Craft 2 Jan 2010 Never going to play this but its worth me mentioning.



DC Universe Online 2009 sometime. Maybe good who knows. Seems like a attempt to pull the city of heroes people off that game with the chance of being a DC hero. Though how many Batman's does one game really need?



Star Trek: D-A-C 2009 Heard about this game but with STO (Star Trek Online early Q1 of 2010 i think it will be left in the dark)



FINAL FANTASY XIV 2010 I love final fantasy so this is just another one that i'd love to get.



Last but not least Rumors of a Final Fantasy VII game being remade. All though rumors are spreading it's release on the ps3. Square has not stated anything of the sort other then teasers such as having something like VII days on there website. Though it was re released in its original form on the PSN (playstation network.

4 years officialy on vr.
06:48 Aug 14 2009
Times Read: 952
here's the thread if you want to post something to me...



Congrats Fizzy
Rumor mill knock it off.
01:22 Aug 08 2009
Times Read: 994
It's sad that I have to stop doing my homework to post in this. I'm really busy and do not have the tollerance for the rumor mill..... Knock it the fuck off....



Bottom line.



cuz stone cold fizzy said so.



It's just a rumor nothing more....



You want facts come to the source of them.



And you people should know better.
REAL VAMPIRES LOVE VAMPIRE RAVE
Vampire Rave is a member of
Page generated in 0.1082 seconds.