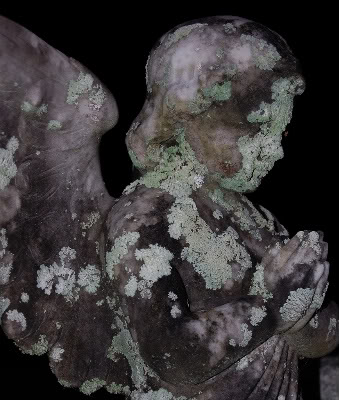 THIS JOURNAL IS ON 134 FAVORITE JOURNAL LISTS
Honor: 0 [ Give / Take ]











9 entries this month


PRIVATE ENTRY

23:14 Aug 27 2011
Times Read: 563


• • • • PRIVATE JOURNAL ENTRY • • • •

PRIVATE ENTRY

22:21 Aug 27 2011
Times Read: 566


• • • • PRIVATE JOURNAL ENTRY • • • •

05:11 Aug 24 2011
Times Read: 596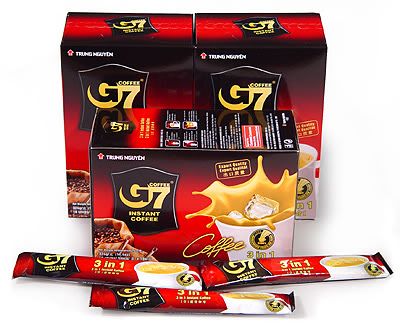 G7, how I love you. 6oz boiling water, 2 packs, and ice to the top = the happiest Joli ever!
03:14 Aug 20 2011
Times Read: 638
Bad poetry returns. Our newest installment...The Cannibalism Nursery Rhyme. Our re-imagined verse followed by its original inspiration. Don't forget to check out Requiem's journal!



Hungry Sir Monart

Puffed on his blowdart

Felling his sweet, young wife.

He sauteed her cute nose

Then deep fried her ten toes

And dined with his new fork and knife.




Little Miss Muffett

Sat on her tuffett

Eating her curds and whey.

Along came a spider

Who sat down beside her

And frightened Miss Muffett away.
...And Other Fancy Stuff
10:20 Aug 14 2011
Times Read: 689
What is she thinking,

The little barefoot girl

Who stands beside the shed?

She is the only one not looking there,

Beyond the edge of the photo.

One lady pins a pillbox hat to her head with one hand,

While another shades her eyes beside a scarecrow of a man,

Craned so far forward

That his neck becomes the bend of a pipe below my sink.

But the little girl with fly-away hair

Faces the other way

With an intensity too deep

For the doll-like features

That captivate me

As they take in the wall of a shed

And a few rusted nails

That held wire hide stretchers

Not so many seasons ago

When the hammer fell

On a tough brown thumb.

He swore in french,

His breath sizzling the crisp Fall air.

At the tug on his shirt,

He remembered himself

And leaned down for a tiny girl's magic kiss

Placed with earnest ceremony on the tender spot.

"All good now, 'sha'."

Just that.

Rusted nails on a wall that peels in the sun

And holds the gaze of a small girl child

Who looks away

For a moment.

Round Two
01:35 Aug 14 2011
Times Read: 714
Our next installment of Bad Poetry. I present you with the Bacon Haiku Challenge. Don't forget to check Requiem's journal. And Captain Globehead got in on the action, too!



Ode to Bacon


Pig on the mountain,

How your trotters entice me,

Your haunches so plump.


Holy is your ham.

The sizzling scent of your flesh

Makes my mouth water.


If I were a god,

All things would taste like bacon,

Even mint toothpaste.


Keep porn. I prefer

Rubbing oil on tan tummies

Where bacon can fry.


Oh piggy goddess,

I entreat thee; baptize me

With thy holy grease.
Really Bad Poetry - With Your Hosts, Requiem and Joli
22:53 Aug 11 2011
Times Read: 744
Requiem and I were goofing off one day and somehow ended up challenging one another to a bad poetry-off. We gave ourselves rules to follow:


1) Joli: It must have rhyming couplets - Hallmark style!

2) Requiem: It must have five stanzas, four lines each, 20 lines total

3) Joli: Meter must be iambic pentameter

4) Requiem: The topic must be: Lemmings vs Aardvarks

5) Joli: EACH stanza must have one onomatopoeia.

6) Requiem: The only foreign language flavor words we may use must be in Italian. At least one must be used.


We vowed then to unleash our festival of pain upon you gentle folk. So, without further ado, I present you with this poem which I hope that you will find truly bad:





Lemmingo and Aardvarkette



A dainty aardvark teen from Mozambique

Noshed on a cucumber and then yelled SQUEEEEEEEEEEK!!!

For there on Wikipedia she'd seen

A man so hot she felt he'd melt her spleen.


She tabbed over to her main Facebook page

And sent a friend request for him to gauge.

Oh how she'd WAAAAAH and then refresh the site

"Oh, Lemming Prince, my love you must requite!"


And so began their internet affair;

He praised and she tied bows into her hair

Until his Ex stirred up the drama pot

And posted that he SCHTUPPED her though he'd not.


Alas, before they even got to meet

She offed herself on cam and cried, "You cheat!"

Bereft, he flung himself from yon cliff high

"Merdaaaa!" Then SCHPLATT! Aww, man...E-love can't die!
Go check her journal tonight for the other installment of "Really Bad Poetry." Thank you, and good evening.
PRIVATE ENTRY
19:39 Aug 11 2011
Times Read: 759
• • • • PRIVATE JOURNAL ENTRY • • • •
PRIVATE ENTRY
02:58 Aug 04 2011
Times Read: 770
• • • • PRIVATE JOURNAL ENTRY • • • •
REAL VAMPIRES LOVE VAMPIRE RAVE
Vampire Rave is a member of
Page generated in 0.2013 seconds.