PALS
22:06 Apr 21 2011
Times Read: 795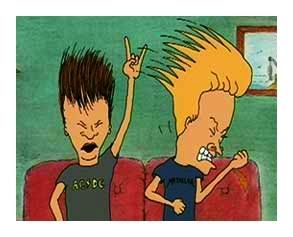 Young Thoth: the high school years.

This ain't too far from the truth, actually.


I was 18 when I last saw Kenny. And if you had told me back then that I wouldn't see him again -- or speak to him in person -- for almost 17 years, I wouldn't have believed it.
Youth is funny that way. You see, after high school, I went off to attend college and he went to live with his mother in another state. We tried to keep in touch but after a few years the phone calls and letters grew more & more infrequent.
This is how people kept in touch before The Internet was invented. Please don't make fun of me.
1993 was, like, a million years ago.
Time marches on. It's stubborn and merciless that way. College came and went. And the years after college came and went. High school became a dim memory. Every once in a while I would Google his name, but could never find a trace of him. By the time our 10th high school reunion came, no one else had seen or heard from him either.
I wouldn't say we were
best
friends, but we were
good
friends. He was witty in his own way, though it didn't translate into good grades or scholastic achievement. We both sucked at playing guitar, so we had that in common. And he had a great sense of humor; sarcastic and witty, but devoid of meanness.
He was the one who told me about
Beavis and Butt-Head
not just because it was a funny show back in The Day, but because he noticed the subtle intelligence that lurked beneath the surface -- despite my objections to the contrary. Eventually I had to agree with him.
My parents never liked Kenny -- which I never quite understood.
As it turns out, my parents believed the neighborhood gossip at the time -- the grapevine, if you will. As teenagers, we were oblivious to the hushed accusations and whispered calumnies of our suburban neighbors. Believe me when I tell you; Kenny was no bully, nor was he a devil-worshiper, nor was he a thief, nor a drug-addled loser. Nor was I, for that matter.
I suppose, for the upper-middle class church-going uptight suburban gossip-mongers, it's easy to blame your worst fears on the long-haired kids with black tee shirts and loud music. Maybe it comforted them.
*shrug*
Of course my parents didn't tell me these things until many years later, and by then it was pointless to deny them. My denial only made me seem defensive. But I defended him (and still do) because that's what friends do. And I knew the accusations to be false.
At any rate, dear reader, a few months ago
I finally found him
. And last weekend, the lovely Ms Thothythoth and I flew to Florida for a surprise visit.
TO BE CONTINUED...