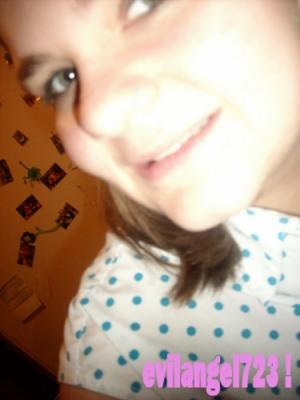 Re-did my profile. Yay! :3
Set at 22:21 on July 16, 2011

Websites
Quote:

The One And Only Tinkleman! (:
Why, hello there! I see you have found my profile. Welcome, make yourself at home. (:



This picture is of me and my brother. We were just goofing around when mom decided to take a picture.

The name is Crysta, but really, I'll answer to anything. My friends have given me many, many nicknames over the past few years. Tinkleman. Niner Boosey. That-Chick-That-Seems-To-Always-Get-Hurt. Pick your favorite. Seriously, I don't mind.



My friend took this at a basketball game. The pep band had a few minutes of 'down-time' and my friends decided they would mess my hair up.

Of course there are things you don't know about me. Unless you're a stalker, in which case, please stop going through my garbage. But anywhosers, I should probably say a few things about myself. I have a simple mind and get amused very easily. Yet, I also have a complex mind because I over think far too much. I babble a lot, not because I am nervous, but because my mouth is not connected to my brain and doesn't realize that I need to end the sentence. I don't watch television. Mostly because we don't have it anymore. But, I do enjoy a good movie from time to time. That, and I watch a lot of YouTube crap. I would say that I'm 'different' and 'not like your normal teenager' but in reality, everybody is trying to be different. What makes me exceptional? I'm not even sure anymore. One of my favorite activities would have to be reading. You can find me reading most of the time. I would list some of my favorite books, but I have hundreds. Music is very important to me. I play the clarinet, and love it. It really is a passion that you have to devote a lot of time to. It's worth it though. My favorite band is, hands-down, Seether. Their music just finds a way to make me relax. That should be enough about my personality.



At my old school, the in-school detention room had a mural that included this. Taken during sectionals, not detention. (:

So, now you know some general facts about my brain. What else can I say? I am quite short; 5'2. I get looked down on, in the literal sense, by just about everyone. I am a sophmore, and I understand why freshmen are hated so much. I hope I wasn't so annoying last year. I enjoy marching band very much. My hair is unique because I like to dye it 'different' colors. Last year it was highlighted pink and it is now a dark blue. I really like it. So yeah, that's about it.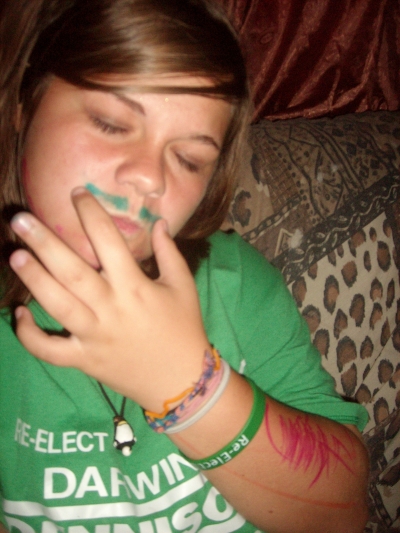 Previous year of band; the result of a "Sharpie War" in which Danny won..

I have certain goals that I plan on achieving in the near future. I want to: 1.) Make it to state [marching band]. 2.) Graduate high school, top of my class. 3.) Get into an amazing college and get a degree in music.

A lot of people, on VampireRave, should know me already. I have been around for awhile. For those newbies out there, feel free to message me anytime. I'd love to help however I can. Or, I love to make new friends! Message if you just want to talk. :)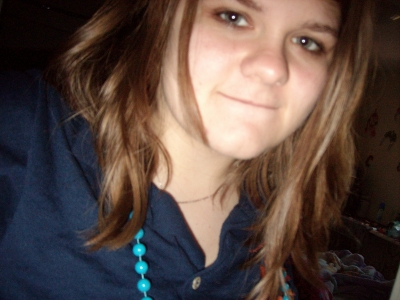 Before heading out to a pep game. Enthusiasm!

Thanks for stopping by my profile! Rate, add, blah, blah, blah. Ta-ta for now!

| | |
| --- | --- |
| Member Since: | Apr 07, 2008 |
| Last Login: | Sep 20, 2015 |
| Times Viewed: | 15,527 |
---
| | |
| --- | --- |
| Times Rated: | 1,324 |
| Rating: | 9.904 |
Rate this profile


---
ThanaNight
18:40
Apr 16, 2022

Deedrah
01:06
Oct 29, 2021

AvaSephiran
16:20
Aug 16, 2021
[
All Comments
]
REAL VAMPIRES LOVE VAMPIRE RAVE
Vampire Rave is a member of
Page generated in 0.061 seconds.