by
MasterMel2
Are you of any Celtic background or Lineage? Scot/Irish? Are you a man of pride? Well SHOW you pride. WEAR THE KILT! WEAR IT PROUDLY! Don't deny it. You want to wear one. You know you do. Here I am in the first two photos in Kilts, with mates.

Get it on now LADS! WEAR IT NOW!!!!

WHAT ARE YOU WAITING FOR????????????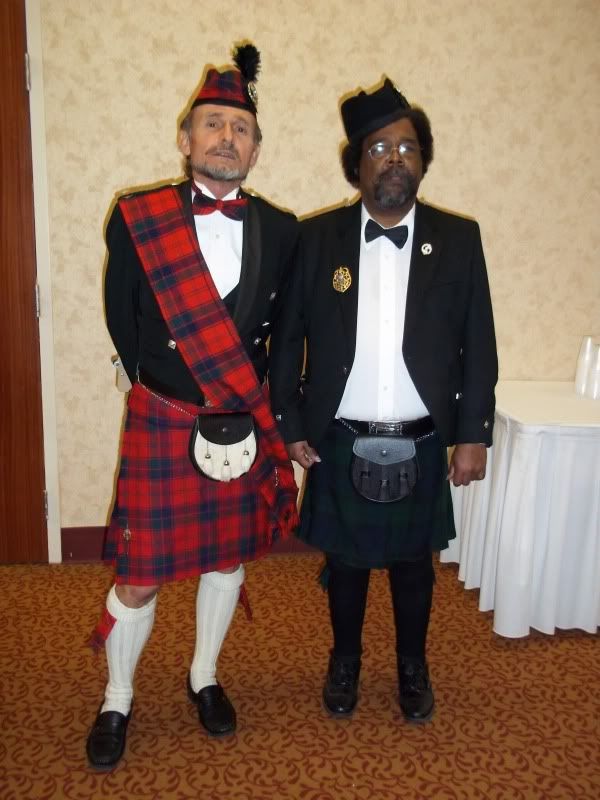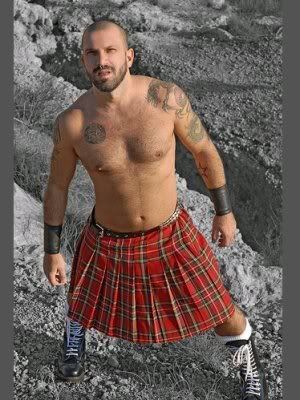 AND WHAT DO WOMEN SAY?????
Reason #5: Kilts represent ancient ties to one's family. What woman doesn't love a man who holds his blood ties dear? It means he respects tradition and honors the past.

Reason #4: Kilts are versatile. In the olden days, when kilts, or rather plaids, were formed out of tediously folded wool that was belted at one's waist, the garment served not only as a display of one's affiliation but also a dress jacket, an insulator, a windbreaker, a rain coat and a blanket. Don't we love heroes who are canny enough to get the most out of the tools they've been given?

Reason #3: A kilt undulates. It's rhythmic, it's eye-catching. He moves; it sways. Think Marilyn Monroe in that form-fitting dress. Think Beyoncé in that "Single Ladies video. Only it's the sword-wielding, hell-raising, testosterone-laden version of that.

Reason #2: Kilts require courage. A man has to be willing to say, "I'm different" to wear one and to invite the gaze of those around him. A woman loves a man who thinks independently and embraces his individuality.

And the #1 reason for loving a kilt: Kilts hide as much as they reveal. The shapely calf catches our eye, but the flash of knee and a hint of thigh remind us there are hidden worlds to explore. Say it, ladies. We know you want it. Up with kilts.









CLICK ON THIS SONG!




Music Playlist at MixPod.com







OK MEN GET THE DAMN KILT ON! NOW! WEAR IT! LOVE IT!
TROUSERS ARE FOR LITTLE LADS! KILTS ARE FOR MEN!



All pages by MasterMel2
Page last updated: Apr 12 2014


---
REAL VAMPIRES LOVE VAMPIRE RAVE
Vampire Rave is a member of
Page generated in 0.0608 seconds.