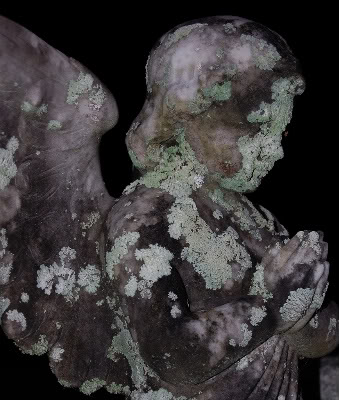 THIS JOURNAL IS ON 133 FAVORITE JOURNAL LISTS
Honor: 0 [ Give / Take ]













8 entries this month


Mah sexy new ride!

17:50 Aug 25 2010
Times Read: 712


I've been in my minivan years for some time now, but with a grown son and a teenager who drives her own car, I only have one kid left to drive around and she'll have a learner's permit in less than a year.



My dad doesn't need his truck anymore, so he gave it to us. He also gave us a camper...FUN! So, I didn't need two utility vehicles. I traded in my van which was a 2009 and paid off. I got a great trade-in value, so Stabb and I are now the proud owner of this 2010 Honda Civic. It is black and shiny and even has a moon roof. I've never had anything like this and I gotta say...it doesn't suck :)






PRIVATE ENTRY
05:16 Aug 14 2010
Times Read: 736
• • • • PRIVATE JOURNAL ENTRY • • • •
05:37 Aug 08 2010
Times Read: 781
I want a pc adventure game that doesn't involve shooting/killing. I'd like a rich world I can mainly explore and solve problems along the way.



Does anyone know of games like that?



I'm particularly interested in ancient history and would love a good roman world to explore, but any detailed environment would be welcome.



I would appreciate any help finding a good game.
PRIVATE ENTRY
22:09 Aug 06 2010
Times Read: 805
• • • • PRIVATE JOURNAL ENTRY • • • •
21:21 Aug 06 2010
Times Read: 815
I was re-reading Thoth's profile page...I had to click on his avatar to see what the hell that little seashell-looking thing was (it's an apple)...and since I was already there, I figured, what the hell?



This is what is there:



"GUILTY PLEASURES

southern rock, H.P. Lovecraft, symmetry,

Hong Kong action movies, eavesdropping,

people-watching, fire, & you."



This is what I saw:



GUILTY PLEASURES



southern rock, H.P. Lovecraft, symmetry,

King Kong action figures, eavesdropping,

people-watching, fire, & you."
14:47 Aug 06 2010
Times Read: 838
I actually DREAMED about Fordlandia last night. I've decided that I'm fascinated by the "lost city" and all the reasons and legends, so... let's look at lost cities.



Off the top of my head before I head to work, I can think of Atlantis and Roanoke. Do you have others? If you name them, I'll write about them and we can explore and talk about them together!
Who knew?
05:12 Aug 06 2010
Times Read: 858
I did not know this. Did you know this?! There is an abandoned American suburban city from the 1920s in the rainforest of Brazil. Henry Ford built it and named it Fordlandia. It was to be his utopian dream for the local workers isolated there while he employed them to produce rubber for the Ford motor company.



He designed the houses after American neighborhood homes, not after the local homes that used vegetation to construct cool places in the heat. The residents were nearly cooked inside them.



The land was so cleared, the topsoil was rocky and the rubber trees became diseased.



The people were forced to keep American work hours of 9-5 instead of the early, pre-sunrise and late post-sunset hours traditional to an area with scorching midday sun.



He fed them only rich American diets in a cafeteria. They were plagued by indigestion.



They were not allowed to bring alcohol into the town.



And most bizarrely...they had to participate in mandated square dancing.



I know he considered his rules to be "healthy" but man...what a fail. He lost his butt on the prospect financially. The workers rioted and the Brazilian military forces had to come in and settle everyone back down.



It's still there, Old Fordlandia. Basically a ghost town that is a difficult to reach tourist attraction for the heroically curious sight-seers.



Henry Ford. Utopian suburb in the Brazilian rainforest. Seriously, did you know? You'd think that would have come up at some point when I learned about how innovative this automotive legend was.



Huh. Bizarre. Go figure.



Here are some photos from a pretty cool Flikr album:

Fordlandia

REAL VAMPIRES LOVE VAMPIRE RAVE
Vampire Rave is a member of
Page generated in 0.1056 seconds.