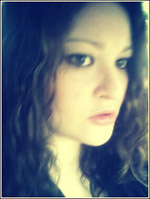 Sometimes a girl just gets the short end of the genetic boob stick. It's very sad, but in today's world of modern plastic surgical medicine, women with this disadvantage don't have to suffer any longer.
Born in America to Cuban immigrants,
Deity
was blessed with opportunities her parents didn't have. She escaped the bloody world of Santeria and human sacrifice (both commonly practiced in Cuba) and grew up in civilized American culture. She wasn't forced into eating cats and donkeys like so many of her ancestors. Her civilized diet gave her modern nutrition and as a result, she grew tall.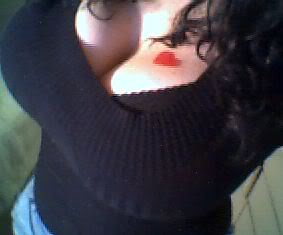 However, as is so often the case with first generation immigrant children, this accelerated vertical growth led to deformities. As her body stretched upward parts of her body couldn't keep up with the rapid changes. Her boobs formed into pancake-like structures and the child was ridiculed. Girls in gym teased her. When boys spoke to her they always looked at her face (never her chest). The poor child cried daily.
Deity learned to adapt to her deformities. She grew a thick skin. But much like balding men, women no longer have to put up with small boob syndrome or other genetic deficiencies. Modern medicine offers several solutions: silicone, saline, smooth breast implants, textured breast implants, round breast implants, and anatomical breast implants are all viable options for Deity.
I've met Deity a few times. Like a mongoloid child she was always cheerful regarding her disability. It made me cry a little inside and gave me hope that some day she would overcome her genetic setbacks.
Please show your love and support for Deity. Send her a
message
and let her know that bigger boobs are right around the corner. She need only muster the strength and courage for an initial consultation.